I've had more than a few good reasons to be in a panic the last few days and visualizing that the matter that needed to be dealt with on a combat basis would be taken care of by the Universe did not cut much ice, even though I know that it was working in the background. There were, I admit some very anxious moments and I am relieved that things are working out in the way they should have.
That made me think, I have a tool to manage moments of anxiety and help bridge from where I am to where I need to be while I wait for the results of my actions to bear fruit.
So this week, I'm sharing my cue word tool which when combined with simple breath work keeps panic at bay.
This is a short video that demonstrates the technique of cue controlled relaxation as part of anxiety management.  It's so simple!
Give it a shot. It works for me and I KNOW it will work for you too.  Do remember to leave some comments on the technique down in the Comments Box!
Karmic Ally Coaching Experience Additional Resources for Self-Management
Get your personal copy of the Self-Improvement Strategies Workbook mentioned in the tutorial below.  Allow me to share the workbook with you!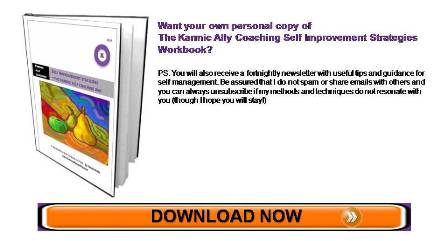 Quiz: Fear of Change or Confident to win Challenges?
Does impending change make you anxious or scared? Do you embrace change readily? Try my free quiz by clicking on the image below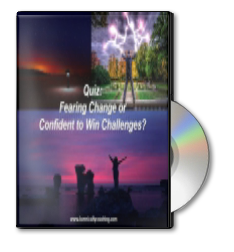 Written by: Vatsala Shukla
Follow Me
Share with others!