Karmic Ally Coaching Info-Products
Different people have different needs. Many times a person is aware of the need to have coaching but may not want to open up to a coach about their problems or may not be able to commit to a hourly or half hourly session of coaching calls or interactions.
Perhaps you are not quite ready to have a coach keep you accountable or feel that your life priorities do not allow you to make an investment in yourself.
In a 2013 Learning Survey, 61.9% of the participants responded that they preferred to study at their own pace. Of this percentage, 50% also stated that they would like to have access to a personal instructor during their learning process.
Interestingly, Karmic Ally Coaching has been offering this model since 2012!
Karmic Ally Coaching  believes in changing with the times and based on client and subscriber feedback has created Programs that meet the need of individuals who prefer to self-coach. Each Program can be completed in 7 days and then requires consistent action to produce greater results and is designed for self- paced learning.
These Programs can also be purchased by you as part of  your post coaching self-learning.
The Programs currently on offer are:
–        Developing Leadership Guide and Planner
–       Crack the Code to Your Professional Brand & Create an Awesome Online Presence

(Details can be seen by clicking the links)

More Programs and self-coaching solutions are being added so please do visit this page again!
The format is structured to ensure that each Module in a Program  will result in action plans and tips to immediately work on one key area that requires your focus. You will also understand interrelationship of the different aspects of your life and how these aspects can affect other areas.
Clear practical techniques are provided to be practiced by you on a consistent basis to help you to improve and feel better about yourself.
Supplementary reading material will be provided or suggested where required.
These Programs are affordable and created especially for professionals and self-employed persons who want to work at their own pace.
Karmic Ally Coaching Online Courses for Success
As of August 2016, we've started our Karmic Ally Coaching online courses at Teachable! Click on the image below to visit the school or on the links below to check out the available courses.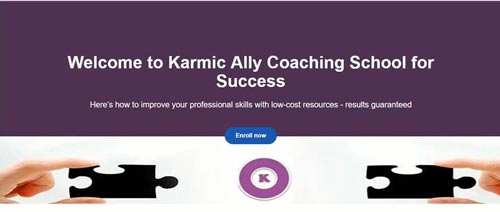 Current courses include
Emotional Intelligence – The Basics for Professional Success
Business Systems that encourage steady growth – Guaranteed!
5 Simple Steps to win your Time Management Challenge
7 Simple Steps to a powerful Introduction – the most effective audience focused Elevator Speech
How to Stop Procrastinating right now
Need solutions to more specific problems?
Click the links to be taken to the details and purchase.
Stress Management with Chakra Balancing Exercises 

Click this link to learn more (opens a new window)
Ace the task of filling out Online Job Applications with this guide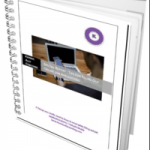 Click this link Here (opens a new window)
Ace Your Interview with Tips and Guidance that Works

5 things you need to consider before jumping into business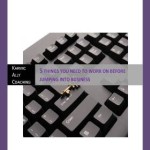 Monitor Your Bra
nd with LinkedIn's Social Selling Index
Click here to learn more about the guide or on the image below to purchase immediately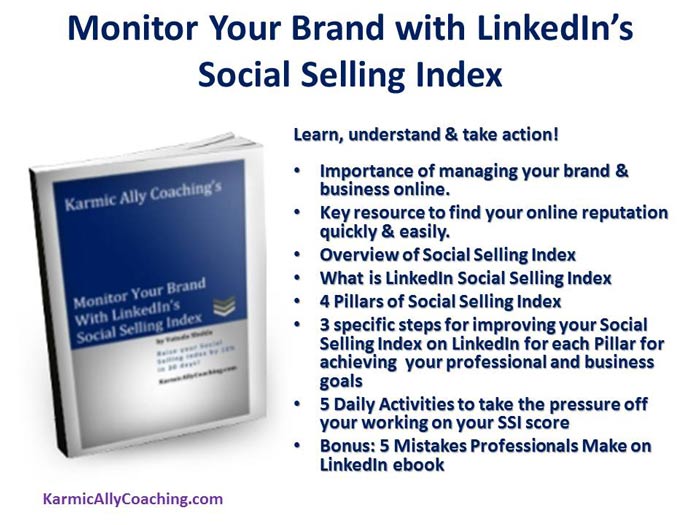 Self-coaching Solutions on Kindle
In my quest to find solutions to challenges that you would like to solve in a self-coaching format, there are now 6 titles available on Kindle including an international bestselling  collaboration book . Please click the image below to go to my Author Page on Amazon ( a new window will open) title to learn more about the books.
Alternatively click here to open my website page on Kindle books. A new window will open for you to read the description of the book's content and purchase.
Since Karmic Ally Coaching is offering non-tangible irrevocable goods we do not issue refunds once the order is accomplished and access is granted to the product. As a customer you are responsible for understanding this upon purchasing any item on this site.
Please note all digital products are non-refundable once payment is processed. This digital product is yours forever. If you have any questions or concerns, ask in advance of purchase at vatsala(at)karmicallycoaching(dot)com.
Please remember to read the Privacy policy before making any purchases of products.
Follow Me
Share with others!