This post has already been read 1271 times!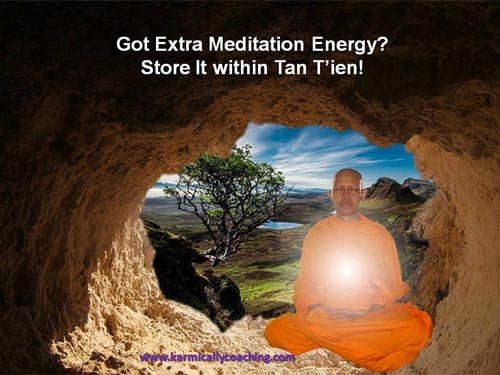 Meditation is a powerful stress management tool, especially if you feel you are heading for a burnout yet many times, our teachers don't tell us about the danger of becoming spiritually fried or the changes in our sense of well-being that are caused by activating our Upper Chakras without proper balancing.
Way back in 1988 when I learned Transcendental Meditation, I didn't know anything about grounding or centering practices and my teacher did not think it necessary to tell me about it either. That part came from experiencing the side effects and when I look back, I am grateful for it because I now know how to get the benefits of meditation without the bonus of going whacky. Sometimes too much of a good thing can be harmful.
In fact, the Muse for my blog post about things that can go wrong while meditating –  When Meditation Goes Wrong (please click to read post) and what one should do in such a situation was a client who had signed up for a Mindfulness Meditation course and experienced utter discomfort that required Chakra balancing.
In that blog post I provide 11 solutions that can be safely applied if there is discomfort following meditation and I highly recommend your reading it if you are exploring meditation as a tool for stress management.
Keeping our Chakras balanced is equally important as a tool for stress management and I share some simple exercises as well as a meditation that won't send you out of whack in my ebook Stress Management with Chakra Balancing Exercises .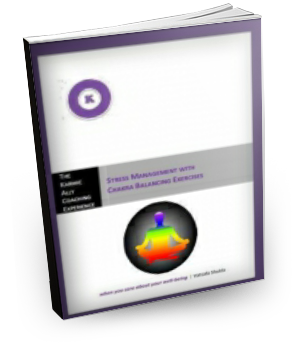 Got Extra Meditation Energy? Store It within Tan T'ien!
In this post, I am going to share a technique that is related to storing the spiritual energy generated by meditation for use as required.
You will learn how to send the energy into your lower Tan T'ien which corresponds to the yoga concept of Swadhisthana Chakra, believed to be the seat of prana that radiates outwards to the entire body.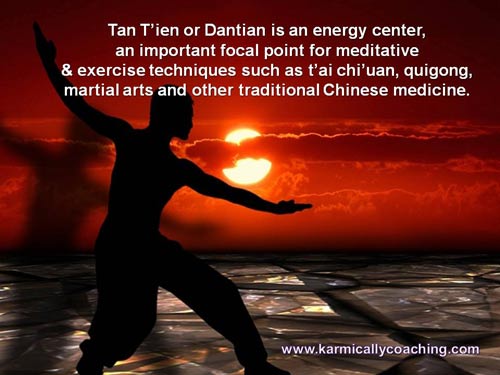 Tan T'ien or Dantian is an energy center, an important focal point for the meditative and exercise techniques such as t'ai chi'uan, quigong, martial arts and other traditional Chinese medicine.
There are supposed to be 3 Tan T'ien in the human body of which the lower Tan T'ien is particularly important as it is the focal point of breathing techniques as well as the centre of balance and gravity. The lower Tan T'ien is considered to be the foundation of rooted standing, breathing, and body awareness in Quigong and Martial Arts & is alluded to as the root of the Tree of Life.
The lower Tan T'ien is located an inch or two below your belly button, in your navel, few inches deep inside your body. It's a place where all life energy is stored and transferred, being sent to areas of your body when it's needed at the time.
I recommend releasing the excessive energy created during meditation or other spiritual practices that activate the Upper Chakras by blessing others or by sending the surplus energy back to the lower Tan T'ien area. This way, you get the full benefit of meditation for stress management without creating further complications for yourself.
The Practice of Tan T'ien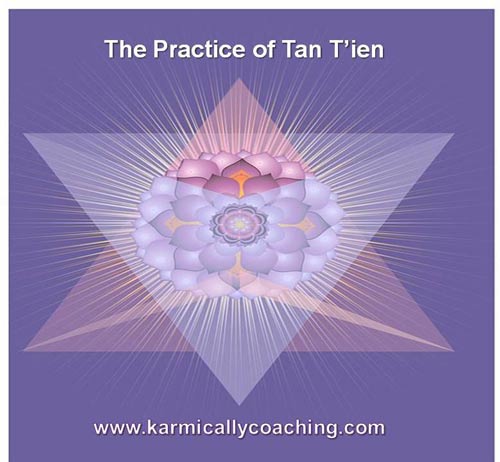 Let us start by first locating your lower Tan T'ien.
For this, you need to stand up and bend your knees a bit. Then close your eyes, keep yourself relaxed and begin breathing with your diaphragm. Focus on the area of your navel and in a few seconds you will become aware of your lower Tan T'ien inside your body.
If that feels difficult, you can check this short YouTube Video and try this exercise.
To do the practice, place your right palm on the Tan T'ien area and then place your left palm on your right palm. With your eyes closed, breathe gently.
Intend the energy that is in excess or not needed elsewhere, to flow into lower Tan T'ien and remain there until required. Keep that intention for about a minute or two. Don't over analyze about which energies to send there – your subconscious mind will do the needful.
Then after 1-2 minutes, make 5 gentle circles with your hands around the Tan T'ien area, clockwise and then counter- clockwise.
Voila, it is done!
This simple yet very potent and beneficial practice hardly takes a few minutes. Try it the next time you do a spiritual or energy practice and see the difference.
Do you use any grounding or centering practices that are similar in benefit? Please do share in the comments box below!
Additional Resource: Try The Karmic Ally Coaching Burnout Self Test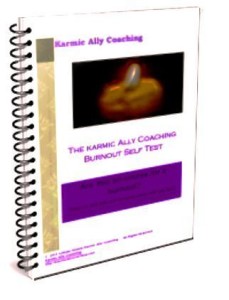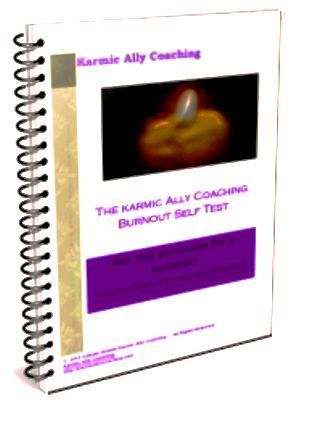 The self assessment also has tips to provide you with immediate actions to control your stress levels.
The original version of this  post was published on my blogger blog in May 2014 and has been revised for new information to help the reader.
Follow Me
Share with others!