I recently asked my subscribers this question.
That email got one of the highest open rates and clicks to a resource mentioned in the email and I knew it had hit a chord.
I personally prefer to engage in positive thinking and often do the 7 Day Positivity Challenge when my energy levels are low and I need a boost. Besides, negative thoughts are so enervating.
Yet I am aware that it is not always possible. Not every situation in Life can be one of those 'turn lemons into lemonade'. Or at least not in the foreseeable future.
For example, try telling the sole breadwinner of the family to think positively when they've been made redundant and have to look after their family as well as meet home loan repayments in a tight job market.
Tell them to remember the good times and the loads of work experience and exposure they got in the job and I can guarantee you, as sure as the morning follows the night, you will get your head bitten off by a very angry if not upset person.
What's more important is having a positive mental attitude, resilience to weather the shocks that life may give us from time to time by building a positive reflex and knowing how to use those negative thoughts to your advantage.
It requires knowing your priorities and what's really important to you and which you need to achieve no matter what.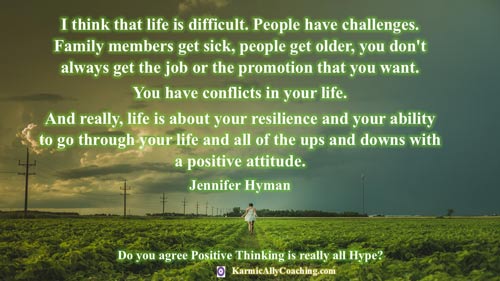 So let's turn our attention to what you really should care about – You and what matters to You.
I recently finished reading a brilliant book by Mark Manson, The Subtle Art of Not Giving a F*ck: A Counterintuitive Approach to Living a Good Life.
Don't let the 4 letter word bother you.
His message is actually quite simple: We give a "F" about so many things that don't really matter, but don't give a "F" about the most important things in our lives.
His book is a load of fun to read. You have to get past his liberal use of the F word, but you start to get that he uses it to really get attention for ideas that are not very popular and can be hard to live by if you don't take life seriously.
Here's a review that sums it up well.
"An in-your-face guide to living with integrity and finding happiness in sometimes-painful places… This book, full of counter-intuitive suggestions that often make great sense, is a pleasure to read and worthy of rereading. A good yardstick by which self-improvement books should be measured." (Kirkus Reviews)
What I'm loving about this book is Manson's turning all that think positive advice on its head and his view that we'd be better off handling adversity well – which is something I coach and mentor my clients on.
Once we embrace our fears, faults, and uncertainties—once we stop running from and avoiding, and start confronting painful truths—we can begin to find the courage and confidence we desperately seek.
It boils down to having a growth mindset and the willingness to accept change and adapt if required. (Learn more about your change management style here or by clicking the image below for free)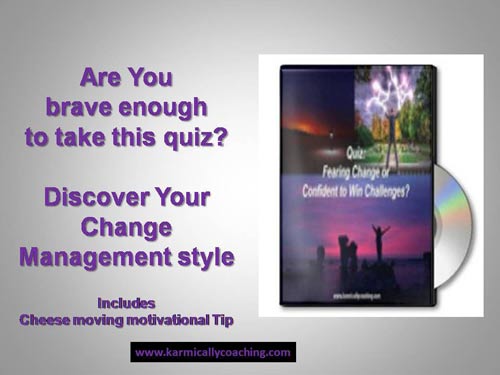 Life is short and there are only so many things we can really care or bother about, so it makes sense to focus on that which is more important to us.
2 Case Studies on Lemons, Life and Mindset
Manson proves it with the contrasting examples of 2 musicians who were unceremoniously dropped just before their groups were signing a record deal and how each dealt with it.
Both musicians went on to do well but one of them was still competing against the band that dropped him and feeling like a failure even though he made millions of dollars.
The other went into depression and almost killed himself, but saw the dumping as a good thing because he soon after met his wife and had a good family, which he would not have had otherwise given the dysfunctional nature of music bands.
Did I mention he made money too?
I'm talking of Dave Mustaine who was dropped by Metallica and then founded Megadeth and Pete Best, the original Beatles drummer who was replaced by Ringo Starr.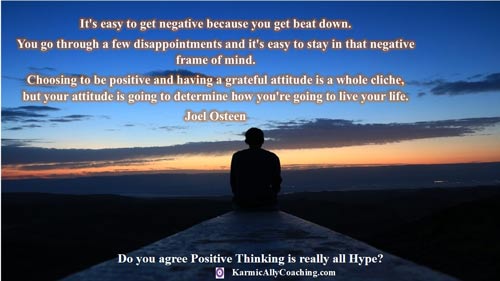 My biggest takeaway from the case studies?
One's mindset plays a big role in overcoming difficult situations and circumstance and having a positive mental attitude is an important key to living a happy and fulfilling life. Yet most people do not naturally have a positive mental attitude and need to work on it.
A positive mental attitude is really a state of mind and it's usually a deliberate choice made by the individual. In other words, a person living with a positive mental attitude has at some point in time probably made the decision to live that way. It's quite normal that the person with the positive mental attitude wasn't always positive.
Even though both were initially driven to show the group who had dumped them that they could achieve the same kind of success, one had a positive mental attitude and while the other wallowed in a negative one.
Can you guess which was which?
I highly recommend you get the book and give it a read. You can thank me later!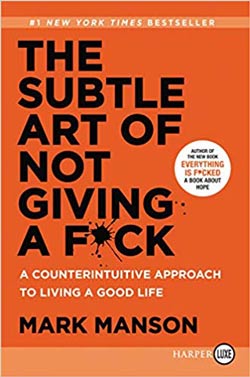 Taking ownership for our happiness
It also got me thinking about discovering our life purpose and whether what we're doing is honouring us as talented professionals.
Are you happy with what you're doing or do you feel something is missing? What could possibly be keeping you stuck?
You might be feeling frustrated, even depressed at your lack of progress.
There is an important step you can take to get you out of that rut. You can decide to take control now and identify what it is that is stopping you moving forward.
One way I suggest which is also mentioned by Manson is to re-examine your values. These change over time and perhaps what gave you satisfaction is not working any more.
For example, when I started my career as an auditor, my burning desire was to root out every fraud in the world.
In those days forensic auditing was unheard of so I focused on specializing in risk management and systems and I did do projects where I unearthed frauds that were in millions of dollars.
Along with it came the danger of being bumped off by the mafia so I changed track and took on another safer specialization.
In my later years my values changed and the end result has been the creation of Karmic Ally Coaching.
If you're finding it challenging to think positively, I suggest you look at what you're doing and your values and check to see if they still aligned.
Back to my original question, what's your take on positive thinking? Share your perspective with me in the comments box.
Since we're talking about mindset, growth and positive mental attitudes, here's a resource to help you develop a positive mental attitude and growth mindset. Check it out at this link or click the image to download it.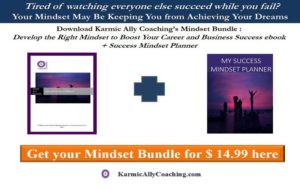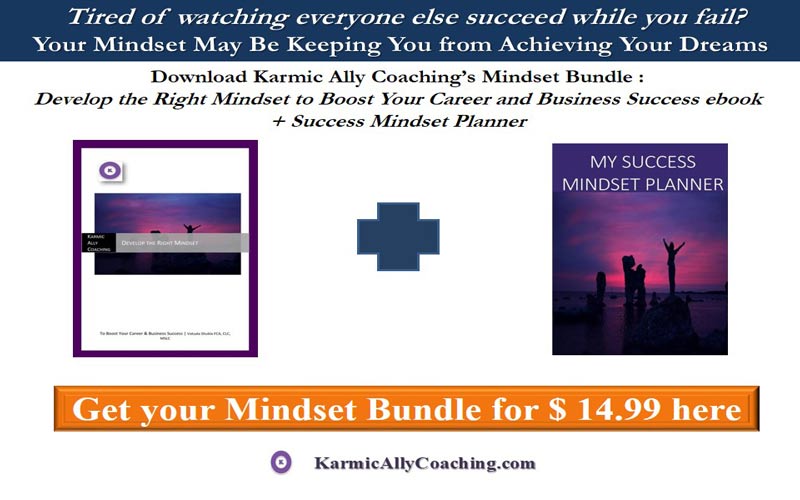 Follow Me
Share with others!