This post has already been read 660 times!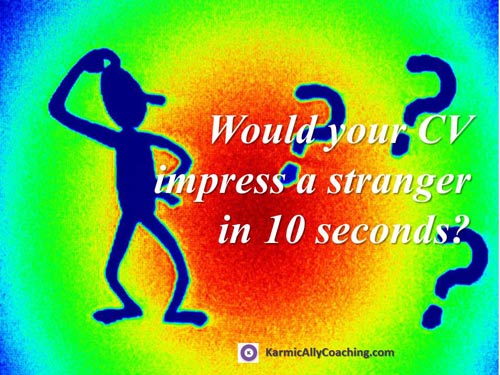 Sending a cold email with your CV takes courage – plenty of it, because the move can boomerang. However you can also hit pay dirt with this tactic or even discover a rainmaker who might either help you to find a job or at least point you in the right direction.
Would your CV make the right impression on a stranger with 10 seconds to peruse it? 
A Tale of 2 Cold Call Resumes
A few years back, I received an application seeking employment. The covering email and the Curriculum Vitae would have been appropriate except for one thing – it was sent to the wrong person. It was not my field and I was not hiring.
Yet I was impressed enough to pick up the phone and make an inter-city phone  call to the job seeker who I didn't know and give a few leads that I was aware of and tips on doing a focused job search. The candidate went on to send me a thank you email and all was well.
On the other hand, around the same time, I also received an email that inspired me to pen this blog post – for ALL the wrong reasons.
Impression?
Yes
Impressed?
NO!
For starters, the cover email was too generic quoting LinkedIn and social networking sites as reference sources that did not match on checking (when you are cold-calling and claim references, be aware that your target recipient might actually do a few checks).
There was no career objective other than wanting to change jobs and a short description of the various processes handled.
The recipients (undisclosed and bulk email) were being asked to forward the CV to friends and peers, like a chain mail except for the dire consequence part.
The CV in question was a 1 MB pdf file, 4 pages long and full of images from free sites.
Critical information was strewn all over the document and at the end of it, I was wondering if the sender was joking or serious? If you are looking for a picture book, then it did the job but not the type of document one would forward to one's network and put one's credibility at stake.
It was apparent that the individual, who was ironically looking for a Human Resources position, had worked hard to create the document which did not achieve the goal – use a stranger's network to circulate the CV.
Did you know 85% of CVs get binned; they never get read or even looked at?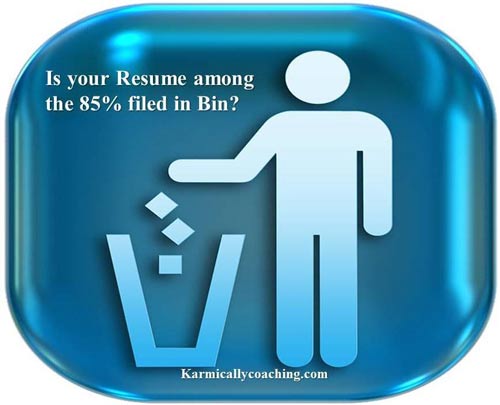 Most employers don't spend more than 2-3 minutes reading the CV, so getting your covering letter and CV right is crucial. Especially if you are cold emailing and expecting that the recipient will forward the entire cover email and CV.
Update 25 May 2018: Surveys show that perhaps this time is now down to 8 seconds max unless you stand out. Pick up 19 of my simple tips that will improve your chances to appear viable here.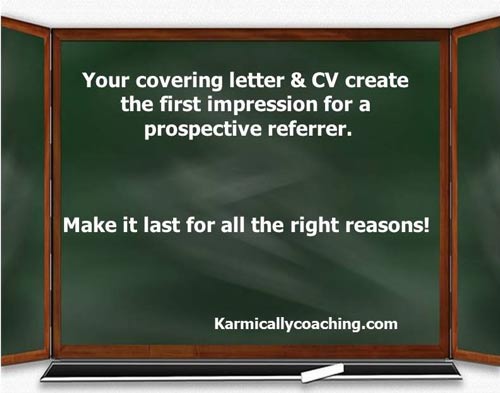 Both your covering letter and your CV are the first impression a prospective referrer gets of you – Make it last for all the right reasons!
Many executive search firms have tips and techniques for candidates for not only formulating their CVs but also for covering letters and interview preparation.
10 pointers if you decide to send cold-call job hunting emails
Do your research and select target prospects that would be able to help further your interests, not wonder why you are sending a general email. If you are a specialist in industrial relations and send your CV to a sole proprietor, your specialist skills in managing flash strikes will have no relevance!
Personalize your covering letter/email – In other words, unless you are writing to a company and do not know whom to address it to, write the name of the person; particularly if you are claiming to have received the reference from LinkedIn. If you are members of a Group, mention it.
Consider putting in a link to your LinkedIn Profile so that the receiver has a place to check your references and endorsements.
Make sure your contact details are available both in the covering letter email and at the beginning of the CV.
Put your career objectives or a career statement after your name and contact details. Your career objectives/statement should reflect what you intend to do with your career now and in the future, your career aspirations and level of ambition.
Focus

 on what will get you that prized introduction for an opening – consider whether the CV format should be a Reversed Chronological CV or a Functional CV.
Format it in the manner that prospective employers would be interested in looking at it. If you are targeting multiple strangers – make a Master CV and customize it to make it relevant for the recipient to send it forward.
Make sure your document is no more than 3 pages. If you are a new entrant to the job market, make it 1 page.
Check and double check for formatting, spelling errors, typos & poor grammar.
Make your CV readable – remember the other person does not know you from Adam (or Eve) and is doing you a favor by even opening your email, leave alone reading your CV. Bullet points and indents work better than long paragraphs. Try the 10 second test by asking a friend or family to read your CV for just 10 seconds. Did the key points come across? If it did not for them, then they certainly will not for the stranger.
If you get the elements right, then you might just land an introduction for the opening you want. In any case, if the recipient writes back to acknowledge and regrets they cannot help, do make sure that you write back to appreciate the time they took to read your CV. That way, they will remember you when the right opportunity comes along. Think Professionalism.
Since the time I originally wrote this post, there is a new trend that I've observed on the social media/networking platform LinkedIn which involves connecting with a senior professional and then immediately sending them a resume asking for help in getting a job.
Please note, this isn't how professionals operate. Just because someone accepts your invite doesn't give you a permission slip to badger them without first introducing yourself properly or to include them in a bulk email with a demand to share your resume within their network.
It doesn't mean you can expect anything of them. By accepting your invitation to connect, they are already tacitly endorsing you to their network. Build the relationship first and ask politely. Do your research and if a connection can get you an introduction, then ask for it with politeness and professionalism.
So once again, the question is would your CV make the right impression on a stranger with 10 seconds to peruse it? I'd love to read your answer in the comments box below.
Additional Resources for Job Hunters:
In the years since I first wrote this blog post in March 2013, I've compiled different resources to help job hunters. I invite you to check them out as they supplement the 10 points I've shared in this post.
Are you successfully positioning yourself for a job interview invite with your resume?
Are You Successfully Alienating People in 10 seconds over the phone?
Your social media profile job search jeopardy
Getting your CV past the online gatekeeper
5 Reasons Your Job Hunt is Failing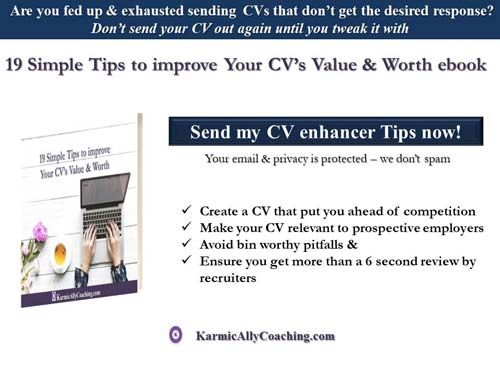 This post was originally published in March 2013 and has been updated in May 2018 to improve it's relevance for serious job seekers.
Follow Me
Share with others!