WHO?
Karmic Ally Coaching is a coaching practice started and managed by Vatsala Shukla to provide services to clients in Life Balance, particularly in the areas of work life balance, career mentoring, stress management, time management and the traditional life coaching. A client, who is committed to living their life fully, is not constrained by geographical location as the coaching delivery style is adapted to the client's needs & circumstances. These services are offered to individuals who are in industry, and those who feel that ..
What is Coaching?
Everyone loves a definition. So let's start with one! "Coaching is an on-going partnership that helps clients produce fulfilling results in their personal and professional lives. Through the process of coaching, clients deepen their learning, improve their performance, and enhance their quality of life. Beginning with knowing the clients' desires – coaching uses reporting, exploring, and a consistent commitment to move the client forward to where he or she desires to be in life. Coaching accelerates the clients' progress by providing greater focus and awareness of choice. Coaching concentrates on where clients are today and what they are willing to do to get where they want to be tomorrow." - International Coach Federation, ICF
What do you get from  hiring me as your Coach?
Some of the positive benefits of working with me as your coach are:
It's all about YOU & together we focus on what you want to achieve
You will make broader actions
Start seeing results from the first session and achieving more in less time
Start making positive changes towards a more balanced life
Have a trusted ally to challenge, motivate & support you
HOW?
The Co-Creative Coaching Model
The Co-Creative Coaching Model is followed where in an environment of trust, non-judgment & openness, I guide my client to introspect, reflect & find their inner wisdom to create their own perfect solution. As a coach, I facilitate in the discovery and learning process. The structure of coaching in the main is flexible.
"Vatsala Shukla is an original, sincere and hard working coach who makes a great and successful effort in understanding and assisting the client in every step in the process. I can give her my best recommendation."
Birte L, hired Vatsala as a Career Coach in 2011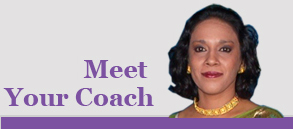 My mission is to help people to live their personal & professional lives to the fullest through a better understanding and more effective communication of their unique strengths, abilities, passions and values
I, like you am a corporate professional of over 25 years work experience who has struggled and won the battles of stress management, life balance and career nurturing.


Many of my former colleagues did not.
Health problems, relationship problems, burn out and even fatal heart attacks. Two late colleagues ignored stomach pains or toothaches and self-medicated with antacids and painkillers finally taking time off to consult a doctor when the pain became unbearable or something felt so 'not right' that they had stomach cancer or oral cancer with just 2 months to live. They transitioned before they even turned 30!
I almost joined them when I ignored a cut on my leg and almost died of septicemia but God, my parents and my Boss's wife intervened. I saw the Light and common sense. I took back control of my life, my health and paid my new awareness forward to others who were making the mistakes I had almost made myself. I left it to them to accept the gift or learn about Life and Balance the hard way. You can benefit from others experiences or take the road less travelled with more bumps and the occasional flat tyre! The choice is yours.

I adhere to the Certified Coaches Alliance Code of Ethics and Standards. A copy is available on request.