Stress Management with Chakra Balancing Exercises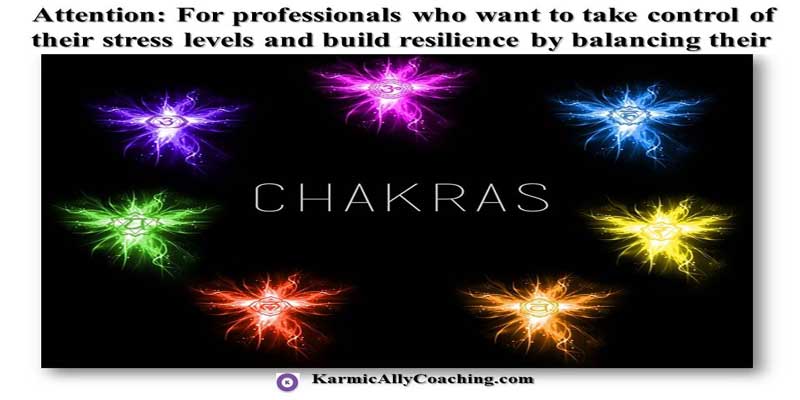 How to Get Rid of Your Stress Issues and build Resilience from within
If you suffer from work induced stress… if you experience low energy levels  … if you find yourself dreading the day (especially Mondays) and are experiencing insomnia, loss of appetite and panic attacks   … then this message is just for you. Here's why…
You can use my personal system of stress management which includes Chakra Balancing and other simple exercises that not only help you regain composure but also build resilience to stress and its harmful side effects.
And you need to realize, there is a cost to not dealing with this…
If You Ignore It, It Just Gets Worse
Generally speaking, stress can be caused by our need to adapt physically, mentally and emotionally to a change. Changing economic times also put a strain on an individual's stress tolerance and resilience. Very often the pressures and demands between work and personal life become blurred with stress in one area of our life spilling into the other.
By accepting that stress is a part of modern life, you can focus on choosing how you wish to respond to those areas where you have control and the best way for this is to hone in on your coping skills.
What most people do when facing severe stress levels is take time off from work, change jobs, go to the gym, download shiny objects that make big promises but don't deliver, take prescription medication for alleviating stress symptoms or worse resort to smoking or drinking. But for most people, none of that works because
They address the symptoms of stress and not the root of the problem
They need to build resilience from within
They don't understand the interconnection between the mind, body and soul
And what happens if you just do nothing? If you just keep doing what you've been doing? You aggravate the problem which has far reaching consequences.
Your experiences will include some or all of the following:
Dread going into work in the morning
By Sunday evening start feeling miserable for no apparent reason
Experience low energy
Trouble sleeping
Loose interest in your work
Short temper and easily irritated with loved ones, colleagues and clients
Messy home and just looking at it will make you want to run away
Inability to focus or concentrate on anything and generally feel lost
You might end up suffering from total burnout, job loss, alienation in relationships, disturbed family life and a spiral into despair and depression.
How I achieved control over stress
I've got an answer that works. Here's the story:
As a young trainee Chartered Accountant in London, I was struggling to balance my time and energy between a full day of work as a salaried employee and studying towards my exams to qualify.  These exams are among the world's most difficult and as a foreign student I had only 1 attempt at each exam.
That's when I discovered Transcendental Meditation and studied the technique under a Master. My stress levels came down and I was able to manage my work and my studies. I passed my exams with flying colors.
Then I started exploring other stress management techniques and learned a number of them over the course of the years that were suitable to different situations.
I started including them in my Creative Visualization workshops and finally coached my individual clients to apply them not only for stress management but also for building confidence and presence at work.
Now I've compiled the tools that I believe will help you as a professional the way they have helped others.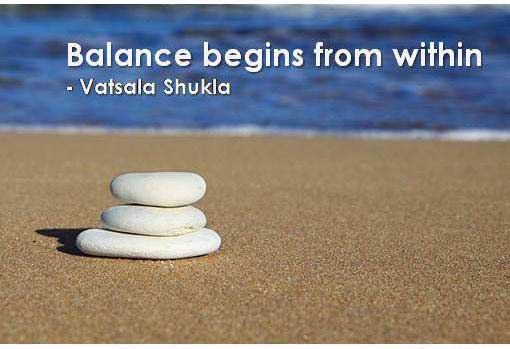 In the form of Karmic Ally Coaching's Stress Management with Chakra Balancing Exercises
This ebook has been prepared to provide you with the self-help techniques to find that inner peace through chakra balancing exercises, one minute stress tools based on yoga and metaphysical principles and a special meditation that helps you to improve your concentration to enable you to focus on what really matters to you.
It uses beginner tactics and steps that I have shared with my clients as part of their coaching assignments to assist in regaining a sense of balance and perspective.
You will begin the adventure with one simple objective in mind; to gain clarity and take inspired action to build your mind and body's resilience to stress.
And the first step is to acquire your special copy of my toolbox right here!
For just USD $17! Invest in Yourself Now by clicking the ebook image or the Checkout Button below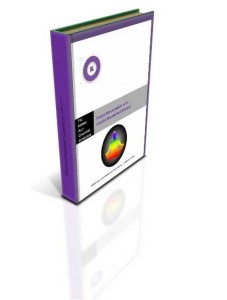 All payments are done securely through PayPal. We don't store credit card information – PayPal works the magic!
It Worked For These People, And It Will Work For You
Here's what it did for me…I not only learned to manage stress but I also learned how to build my resilience to stress that helped me both in my professional and personal life.
And it's not just me.
Vatsala is a great teacher who is able to share her personal insights and experiences to help one get in touch with one's intuition. She is driven, always sticks to timelines and is conscious of the individual needs and personalities of her students. Her creative visualization course has really helped me get perspective, control and has helped with goal setting. Highly recommended.  Anita Sekhri, Freelance Lawyer
The Karmic Ally coaching pin pointed the exact missing link, by channelizing my energies and thoughts and transforming me into a more confident, positive thinking, leader of my own life and situations. I know that it's all an upward trail from now on and I will continue reading Vatsala's blogs for the weekly dose of inspiration. Thanks Vatsala!!!  Archana Sali, Corporate Communications
Finally, It's Your Turn
When you get Stress Management with Chakra Balancing Exercises today, you'll get the key to…
Building resilience to stress by using simple exercises that you can do anytime you want
Breathing techniques that will calm your mind and allow you to focus on your work rather than worries
1 minute techniques to help raise your vibration without having to engage in any ritual or specific exercise
Specific exercises to deal with emotions
Learn to hum to achieve inner calm and release tension
All with the assistance of your body!
It all comes as part of my Do it Yourself self-help kit which includes a 3 Step Process. When you purchase my ebook, you will also have a choice to get The Karmic Ally Coaching Chakra Chart which I give to the participants of my Creative Visualization workshops as a bonus for free.
And you are 100% safe to try this out. That's all I'm suggesting. Just try it for 1 week  to see if it works for you. Even if it is 1 exercise or recommendation in the ebook, you will notice a difference  – and I think that's exactly what's about to happen.
It's Decision Time
You have a choice to make: Do what you've been doing (or worse, do nothing at all). You know where that will lead. Is that really where you want to go? Take a new action, and get a new result. Finally get a control on your stress levels and build your resilience in the simplest manner possible.
Which do you really want for yourself? Here's what to do now…click the below PayPal button and purchase Stress Management with Chakra Balancing Exercises for $17 only.

All payments are done securely through PayPal. We don't store credit card information – PayPal works the magic!
PS. When you purchase my ebook, you will also have a chance to get The Karmic Ally Coaching Chakra Chart which I give to the participants of my Creative Visualization workshops as a bonus for free by opting to receive it. I'll send you an email to the address you use to make your purchase with the opportunity to access it.
By opting in, You will also receive my weekly newsletter with useful tips and guidance for self-management. Be assured that I do not spam or share emails with others and you can always unsubscribe if my methods and techniques do not resonate with you (though I hope you will stay!)
Since Karmic Ally Coaching is offering non-tangible irrevocable goods we do not issue refunds once the order is accomplished and access is granted to the product. As a customer you are responsible for understanding this upon purchasing any item on this site.
Please note all digital products are non-refundable once payment is processed. This digital product is yours forever. If you have any questions or concerns, ask in advance of purchase at vatsala(at)karmicallycoaching(dot)com.
Follow Me
Share with others!

I adhere to the Certified Coaches Alliance Code of Ethics and Standards. A copy is available on request.