Life Focus in 7 Days
– lay the foundation for creating a life that you absolutely love, from the inside out!
If any of these questions resonated with you and you found yourself nodding in agreement, then this Program is for you because,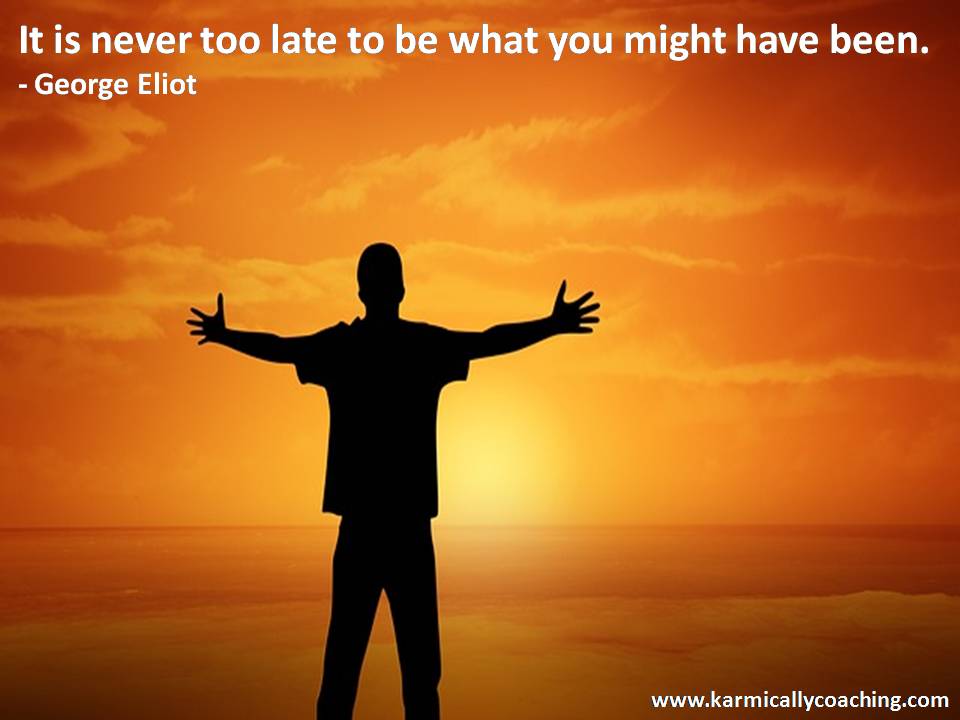 Why I created the Life Focus in 7 Days Workbook Program 
In the course of my coaching various competent and in my view awesome mid-career professionals on different aspects which have included career management, work life balance, stress and time management as well as a spot of self-management using metaphysical techniques, I notice that there is more often than not an imbalance between the various aspects of their life.
It's like one aspect is doing very well at the cost of another and this causes more pain than joy over their success in the areas where they are doing well.
We often don't realize our true potential and think that if we are good at one thing, then we cannot be good in another.
We specialize and look down on the generalist not realizing that perhaps the latter is far happier because he is in touch with his true God given capabilities.
When we try to break out of the mold, there are enough naysayers who will try to hold us back and stop us from becoming what we can be.
Not because they don't believe in us but rather because if we step outside of the herd, it will disturb the status quo and their own excuse for not changing will become redundant.
My Solution – Life Focus in 7 Days – lay the foundation for creating a life that you absolutely love, from the inside out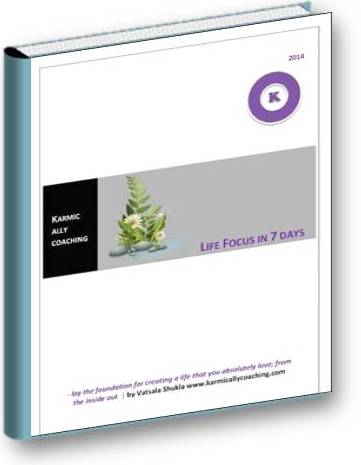 Life Focus in 7 Days — lay the foundation for creating a life that you absolutely love; from the inside out is a step by step Program that will help you sort out these issues and many others related to your Life with the guarantee that if you follow the Program, you WILL see a change for the better.
Throughout the Program, the concept of living Your Soul's Dream is used to enable you to benchmark your success and give you guidance for the next step forward.
I believe, you can have it all; you just need to know what you want and how you intend to get there.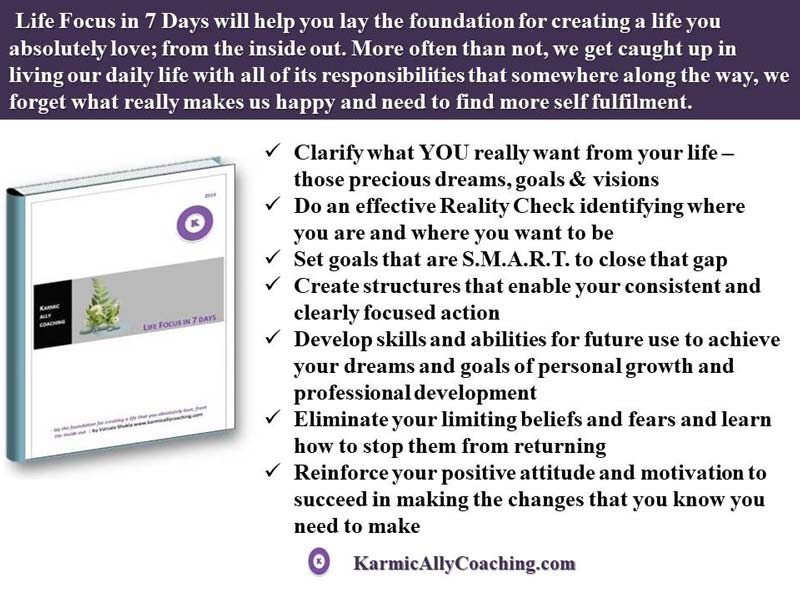 Begin your Self-Improvement adventure today with one simple objective in mind; to gain clarity and take inspired action to create the life you want!
Your Investment in Self Improvement – $17 
USD
Get Your Program Workbook & free tools here 

If you are based in India, please contact me via http://karmicallycoaching.com/connect for payment details in India.
Update: 14th August 2017: PayPal has made double security changes recently so you will be sent to a page asking you to either login to PayPal or pay as a guest. After that you will be taken to the payment page to complete the transaction.
After you place your order & confirm payment you will be redirected to a "thank you" page from where you can download the workbook. The link to access your special free tools is included in the workbook on Page 7. The Gratitude Journal which is part of my Creative Visualization Program will be sent separately.
You will also receive a receipt for your payment.
If for some reason you're not redirected, please send me an email at vatsala(at)karmicallycoaching(dot)com with details of your purchase and I'll get a link to you asap.
Since Karmic Ally Coaching is offering non-tangible irrevocable goods we do not issue refunds once the order is accomplished and access is granted to the product. As a customer you are responsible for understanding this upon purchasing any item on this site.
Please note all digital products are non-refundable once payment is processed. This digital product is yours forever. If you have any questions or concerns, ask in advance of purchase at vatsala(at)karmicallycoaching(dot)com.
Testimonials
I had read multiple self-help books, attended numerous soft skills trainings,  viewed innumerable training sessions online but something was still amiss. I spent numerous hours trying to find the missing link by thinking and discussing with friends, but everyone seemed in the same boat. The Karmic Ally coaching pin pointed the exact missing link, by channelizing my energies and thoughts and transforming me into a more confident, positive thinking, leader of my own life and situations. I know that it's all an upward trail from now on and I will continue reading Vatsala's  blogs for the weekly dose of inspiration. Thanks Vatsala !!!
Archana Sali, Corporate Communications
Vatsala  is a great teacher who is able to share her personal insights and experiences to help one get in touch with one's intuition. She is driven, always sticks to timelines and is conscious of the individual needs and personalities of her students. Her creative visualisation course has really helped me get perspective, control and has helped with goal setting. Highly recommended.
Anita Sekhri, Freelance Lawyer
Follow Me
Share with others!

I adhere to the Certified Coaches Alliance Code of Ethics and Standards. A copy is available on request.