Karmic Ally Coaching's Executive Presence Checklist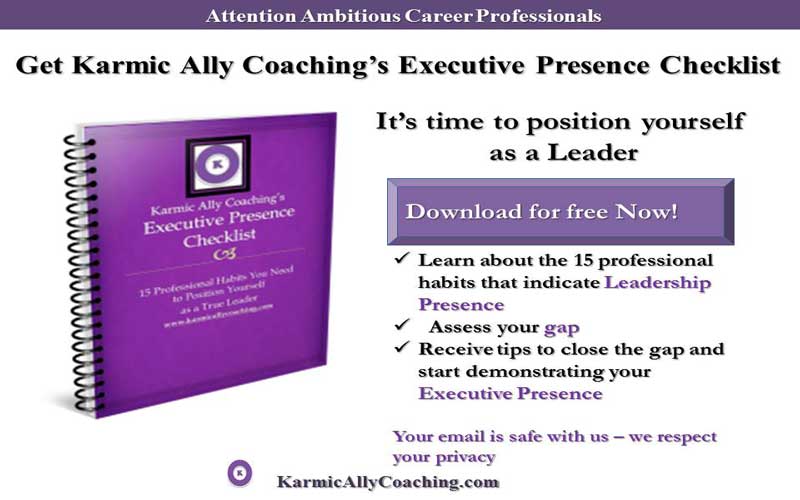 At Karmic Ally Coaching, we comply with CANSPAM Regulations and I request you follow the email sequence to confirm that you wish to receive the Executive Presence Checklist.
In addition to receiving the Checklist, you will also be added to my subscriber list and receive my newsletter with tips, resources and special offers that are exclusive to my subscribers.
You can opt out any time you like but I request that you do not mark it as spam because professionals ask for permission before sending emails! In fact, please whitelist my email address!

Follow Me
Share with others!

I adhere to the Certified Coaches Alliance Code of Ethics and Standards. A copy is available on request.