Executive Presence Workbook 2 Special Offers
Offer 1- Karmic Ally Coaching's Executive Presence Workbook (value $47) for $ 17 Only!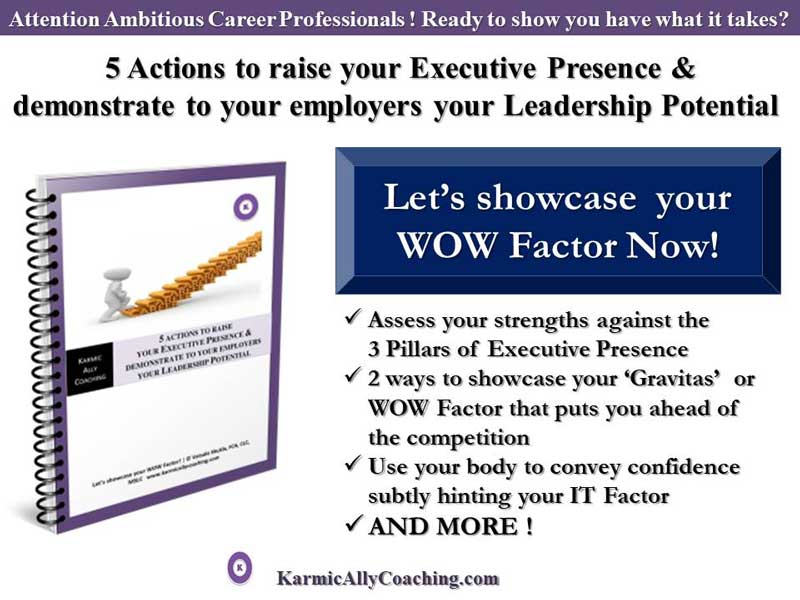 Yours for $17! Use the button below and instantly download your Workbook copy now!

Visiting from India? Now you can pay in INR!
Yours for INR 1200! Use the button below and instantly download your Workbook copy now!
After you place your order and confirm payment you will be redirected to a "thank you" page where you can immediately download the ebook/guide/workbook.
All transactions will be done over the secure servers of PayPal and no data will be stored regarding your credit card at my website.
Offer 2 – Karmic Ally Coaching Executive Presence Workbook with Power Coaching for $197 or INR 13500
The first option is simple but let me explain what you'll get in Option 2.
What Is Power Coaching?
As an entrepreneur, freelancer, coach, consultant or business owner, you're probably juggling so many things all at the same time. You're busy with other issues that you don't have time to really focus on the 1 skill that could help you advance your career or business goals.
Am I right?
Now be honest with yourself, with all that you have going on, have you ever encountered a time when you just needed some immediate advice on a problem you were dealing with or some quick coaching to get you through a difficult situation? If you're nodding "yes", then you can see why I'm excited to share this with you.
A Power Coaching session helps you in your time of need because rather than going it alone, you have a trusted thinking partner on your side to help you work through it. Two heads are always better than one and you never have to fly solo even if you work solo.
Power Coaching is a 60-minute focused session that targets the specific area that needs attention and resolution for your Executive Presence.
It is designed to get you the help you need right away and it is a great fit for you if you:
Have to work through a difficult decision and need some expert coaching or strategic advice
Feel overwhelmed and want someone to help you to organize your thoughts or prioritize your work
Want an objective outside perspective on your business idea or career strategy
Feel stuck in your business or career and want help thinking through options
Here's My Offer For You
We're fast approaching the end of 2018 and now is the time to start preparing to end the year on a high note. But Rome was not built in 1 day and this is where I can help.
I've created a special offer that you can avail of by expanding the Executive Presence Workbook Offer to include a Power Coaching Session.
Alert: I've added another option – keep the Executive Presence Workbook as a gift but use the Power Coaching Session to sort out your biggest roadblock to Success. The format for the session will remain the same. 
Here's how it works
Let's Strategize This! is a 60-minute Power Coaching session. It is ideal for you if you are struggling in your career or business and need to raise awareness of your contribution or present yourself as an empowered professional or business person and want to leverage the brainpower of an Executive and Business Coach to get new insights and strategy.
You will complete the exercises in Karmic Ally Coaching's Executive Presence Workbook, email your answers to me and avail of the Power Coaching Session within 60 days of purchase,
You will then receive a link to my calendar to schedule your Let's Strategize This! Power Coaching session,
You and I will get on a private call for 60-minutes and engage in a power strategy and brainstorming session,
This call will focus on addressing your specific concerns in the topic area you want to strategize,
You will have time over the next week to reflect on feedback that I will send you after the session, and
You will have the opportunity to schedule a 15-minute follow-up call for check-in and review.
Take action on Option 2 at this link. .
Your coaching session will be scheduled once you have completed the workbook, sent your answers and are ready for feedback.
To pay in Indian Rupees please use the below button. Thanks in advance
All transactions will be done over the secure servers of PayPal and no data will be stored regarding your credit card at my website.
If for some reason you're not redirected, please send me an email at vatsala(at)karmicallycoaching(dot)com with details of your purchase and I'll get a link to you asap.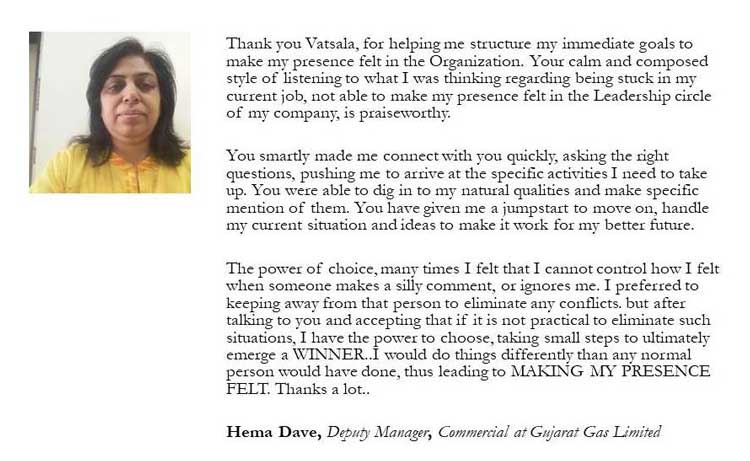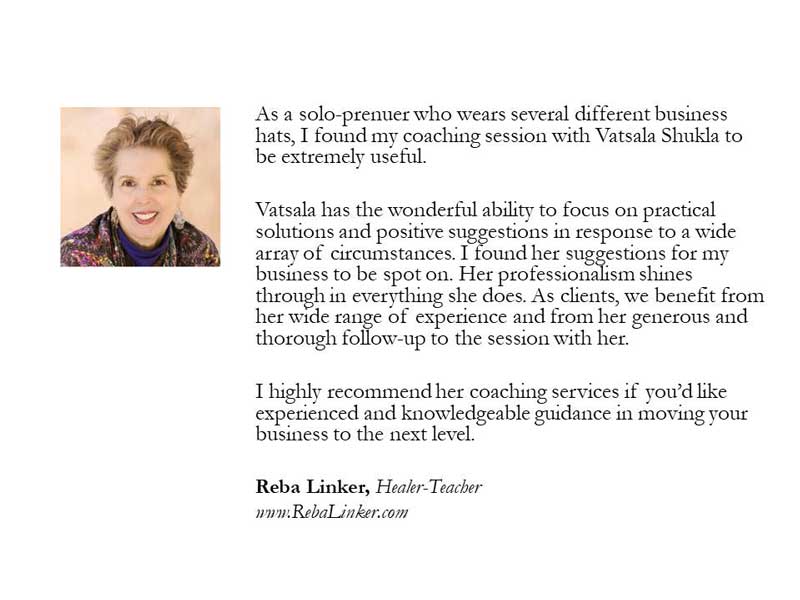 Since Karmic Ally Coaching is offering non-tangible irrevocable goods, we do not issue refunds once the order is accomplished and access is granted to the product. As a customer, you are responsible for understanding this upon purchasing any item from this website.
Please note all digital products are non-refundable once payment is processed. This digital product is yours forever. If you have any questions or concerns, please ask in advance of purchase at vatsala(at)karmicallycoaching(dot)com.
You will be directed to Paypal and the entire transaction will be done over a secure line. Be assured that we don't store credit card information – everything is handled by Paypal.
Follow Me
Share with others!

I adhere to the Certified Coaches Alliance Code of Ethics and Standards. A copy is available on request.