Avoiding Shiny Object Syndrome for Business Success
 Want to find out how to banish the 'Fear of Missing Out', stop burning a hole in your wallet or maxing your credit card  so you can become more productive  in your work and business?
I have the answer right here!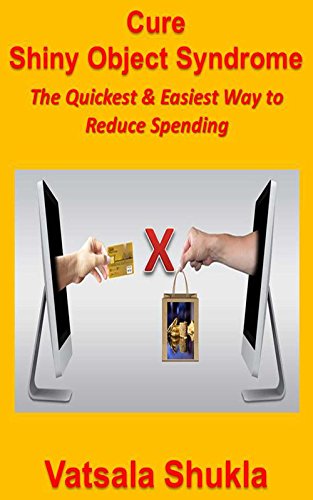 Many of us who transition from careers to self-employment or business ownership get caught in the trap of trying new ideas and techniques without thinking if it will help or hinder our business.
We are passionate about making a difference and helping others learn from our experiences and discoveries and help them get onto the highway of success with their goals and pressing problems faster.
We lead from the Heart and our business is sacred for us. We want to infuse it with our spiritual self and connect at a deeper level with our clients. Our very intentions of being part of a bigger picture makes us susceptible to Shiny Objects.
There is this feeling of FOMO – Fear of Missing Out
That's natural. It is a brand new world and like a child in a candy shop, we want to explore all our options. But just as too much candy is bad for our health, too much running after Bright Shiny Objects is bad for our business health.
I'll be honest with you – once upon a time I was immune to shiny objects and then when I started my own business and had to learn about new ways of marketing that was different to the accounting profession and tons of other things, I found myself ensnared by the charms of the bright shiny object. So, it's safe to admit that I've been there and done that and I want to share my finger burnt knowledge with you.
I want others to benefit from what I've learned and not try to reinvent the wheel from time wasting experience.
This is what I cover in my book
10 symptoms that indicate you might be suffering from the Shiny Object Syndrome
Why business people tend to suffer from SOS
3 things you can do to overcome SOS at a personal level and get on with some productive work in your business
My 3 favorite tips for overcoming and avoiding Bright Shiny Object Syndrome
Plus resources to help you implement your new knowledge immediately
If you are passionate about your Work, a Spiritually-minded professional new to business and are finding yourself in research mode or wasting time on activities that aren't really helping you achieve the Big Why reason for going into business or are looking for improving your resume then Cure Shiny Object Syndrome is for you.
If you are using Amazon India, use this link here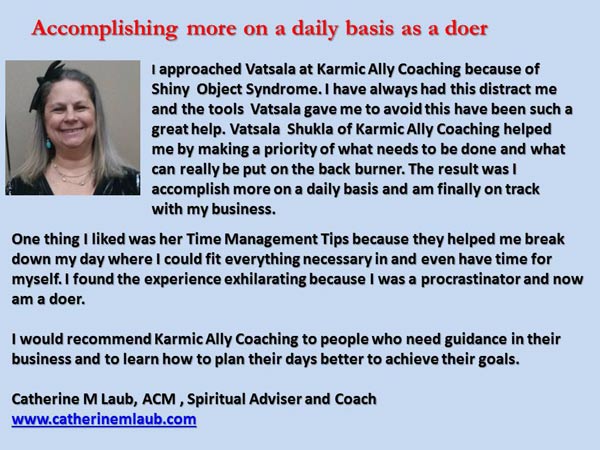 Follow Me
Share with others!

I adhere to the Certified Coaches Alliance Code of Ethics and Standards. A copy is available on request.