What's the Verdict? Career or Job Change? (Scroll down for the analysis)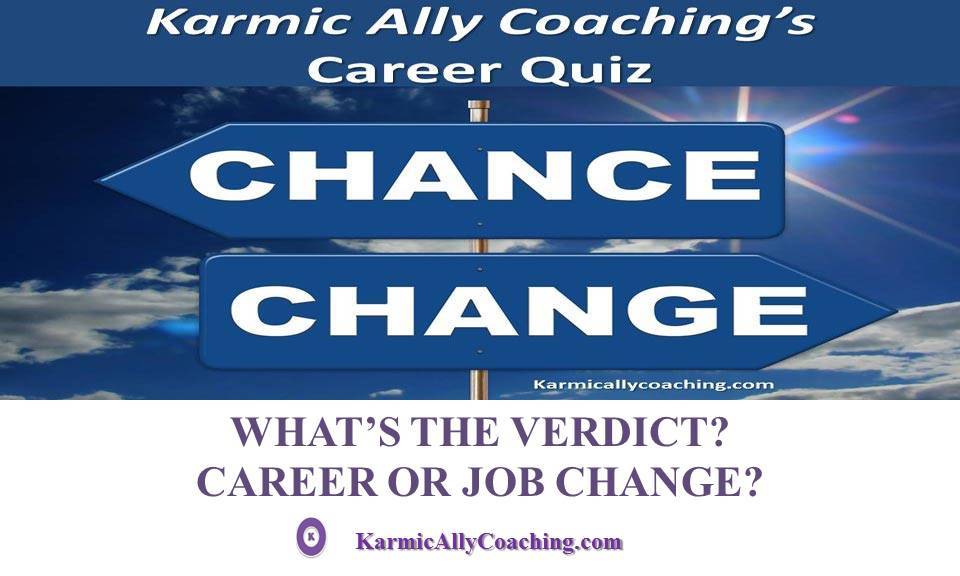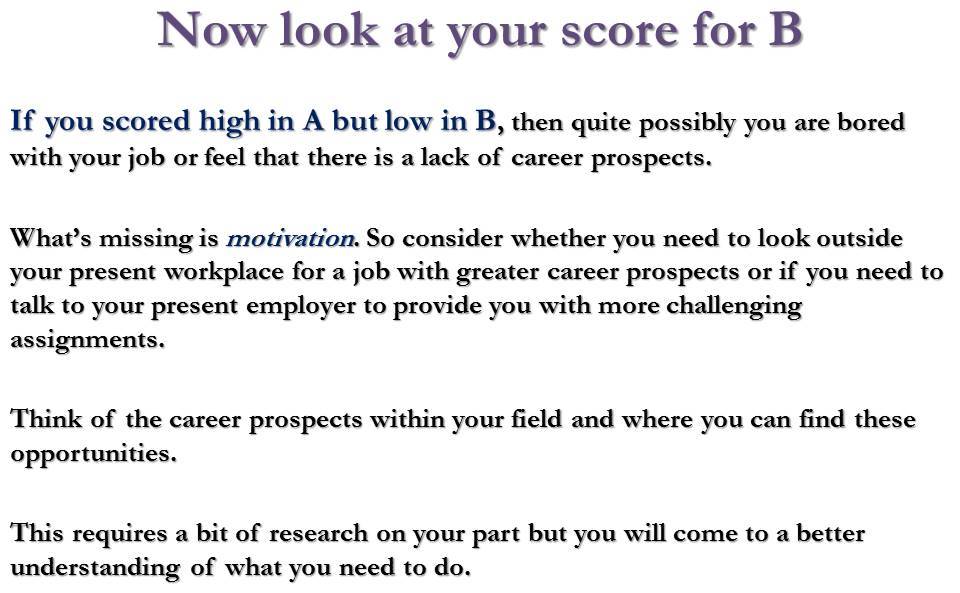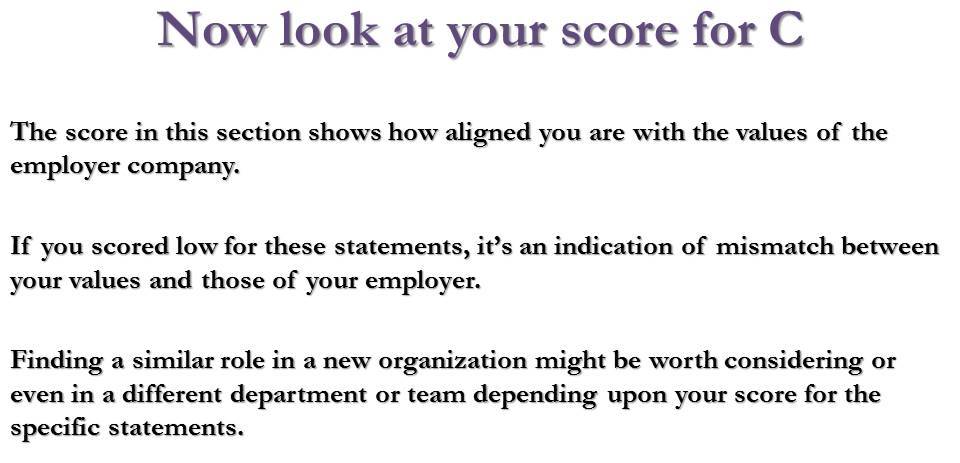 A piece of advice when it comes to your career
This simple quiz is quite powerful and is meant to help you start thinking about what you really want.
However, making career decisions requires careful consideration of a number of factors, which include but are not limited to
Reflecting on what motivates you
Reflecting on what you value at work
Finding out various career options that you have
Exploring what different career options entail
Marketing yourself to potential employers
Other factors would include your career stage, your family and personal life and other commitments that you need to put into the equation.
That's where I can help you cut down the time while you explore different facets of your desired career before deciding to change your career or your job while maintaining balance in the other areas of your life.
If you feel you'd like to have a quick no obligation chat with me, please click this link https://live.vcita.com/site/Karmically
& book an appointment in my calendar. Don't worry, it's going to be a productive chat to help you!
I'd love to get you started off in the right direction for change.
Vatsala Shukla 
Follow Me

I adhere to the Certified Coaches Alliance Code of Ethics and Standards. A copy is available on request.