This post has already been read 1704 times!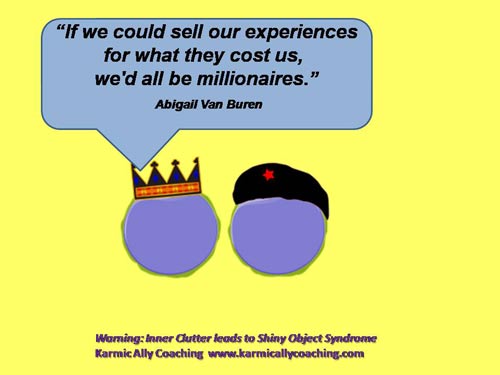 Many years ago, when I first returned to India, I wanted to buy a particular Avon cosmetic product and contacted their head office and put in touch with my area Avon lady to make the purchase. Avon Lady had business development ideas and despite my pleas, enrolled  me as an agent with hard core persuasion to sell products with the lure of profits. I wasn't really interested but because I wanted to buy the product, and keep her happy, I signed up and used my agent status to help friends into Avon place their orders. There wasn't much profit but I got the product that I wanted.  Avon Lady soon realized I was a useless recruit and stopped harassing me to make sales to meet her targets.
In the meantime, one of my friends who used to make a few purchases told me about a couple of her work colleagues who wanted to earn some fast money and signed up for a competitor whose terms and conditions included buying Rs 5,000/- of products up front and then selling them for profit. They didn't know the first thing about marketing and sales and since the products were highly priced, ultimately ended up using them themselves. Sadder but wiser, they stopped falling for the work from home scheme that could lead to exotic holidays. That was an expensive way to avoid Shiny Objects but many times there's no gain without pain. 
Is your inner clutter manifesting as Shiny Object Syndrome?
Open a new browser tab and do a Google search for Shiny Object Syndrome (SOS) and you'll notice that there are tons of blog posts and experts talk about how to overcome SOS and give lots of action steps but what about the Why part?
Last week I wrote about Shiny Object Syndrome and how professionals fall into that trap in pursuit of professional development and enhancement of skills. I touched on how FOMO affects business owners too and will go into the how to prevent SOS in my upcoming teleclass. Here's the link to that post
http://karmicallycoaching.com/avoiding-shiny-object-syndrome-for-amazing-professional-success/
I have yet to see anyone talk about a core issue and relationship between SOS, clutter and stress and as a run up to the teleclass, I think this topic needs to be addressed.
Here's my personal view on aggravated Stress, SOS and Clutter
The way I see it, when we are stressed out, we tend to look for relief and short cuts to our problems. While looking for solutions if the hook of the marketing message for a product or service hits a raw nerve, we go and enroll for the service of buy the product.
But that doesn't provide instant gratification and if you don't use your purchase or free product, then you have acquired a shiny object which lies unused and frankly speaking is nothing but clutter whether it is on your computer hard drive or worse, inside your head.
This week, let us focus on your core clutter issue with the learning objective of beginning to gain an understanding of the specifics of Inner Clutter
Why We Have Clutter—INNER CLUTTER
Let me start by asking you a question.
Have you ever noticed that your TO DO list never gets to TO DONE?
And, worse yet, you a) can't find your list it when you need it, b) it's gotten so long you feel overwhelmed and not much is getting done, and c) you've written the same notes a million times and they're all over in piles and stagnant places and never completed.
6 Rational Reasons for Staying Disorganized
The reasons for being disorganized are many, but there are some that can be heard anywhere:
not enough time
not enough space
not enough help (need help deciding or moving things)
not enough skill (don't know how)
need for the right systems with which to organize
not enough money (to buy the systems or pay for help)
And if these don't keep people from getting organized, there are three "Inner Clutter" reasons that are heard quite often as well – unwillingness to do it, lack of motivation and energy.
We can take each one of these obstacles to task and choose to override it and get the job of organizing underway. This is where the converting intention into action comes in. If we really want to do something, we will find the time, energy and if required, money to get the work done.
But instead of taking action, we decide to find a short cut and add to our list of outside products or services without stopping to think if all that is required is action on our part.
Clutter is a symptom of stress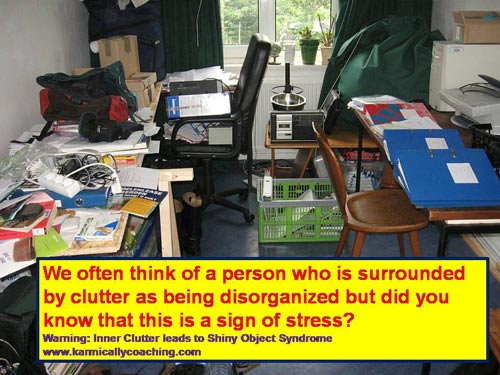 We often think of a person who is surrounded by clutter as being disorganized but did you know that this is a sign of stress?  Left unattended it may also become the manifestation of more serious issues such as depression, overwhelm and complete lack of focus.
Stress is caused by many factors, but when it comes to being disorganized it's caused by a few targeted things:
Lack of focus (letting yourself get distracted)
Not scheduling the time to deal with it
Not understanding how to organize
Not deciding what to do with it
Lack of action
A life without focus and clarity—Inner and Outer—is a life easily distracted and drawn off course and off center.
Stress is going to happen—that's life! However, constant and ongoing chaos, indecision and disorder pull us off center and away from all that is truly important in our lives. When "stuff" happens, and our emotions and thoughts start going wild, we need to detach and keep our inner-self—our mind and thoughts focused and clear under any and all kinds of stressful situations "no matter what." Then we can more easily stay focused and connected to the important doing of the next step, and the next and the next.
While this blog post is not focused on your stress management techniques or how to handle stress, it is a first step to getting yourself organized which in itself will reduce some of the stress and give you back control over your life and possessions.
When you see a neat and tidy room, broken things thrown away, items that you do not need either sold or gifted to a charity, it will raise your spirits and that in itself is a stress management technique. The positive feeling will flow into other areas of your life too.
There is an emotional and psychological element in our tendency to acquire SOS and hoard them. In fact, Clutter and hoarding have been studied in great depth by clinical psychologists and often what appears to be a simple mess may actually be an indication of more serious conditions.
To gain a better insight into our clutter and to take steps to prevent it from emerging, preventive steps are important because sometimes we acquire stuff that may really serve no purpose.
This is where our emotions come into play and if you are brave, you need to ask yourself some hard questions before jumping into acquiring something which is otherwise useful but is a SOS adding to clutter for you.
Maybe its FOMO (Fear of Missing Out)?
I've seen this played out in recent times when I hosted a pilot of my 28 Day Clutter Challenge for free with the caveat that I wanted feedback to fine tune the program. I got 25 sign ups out of which only 5 participants stuck to the full program and benefited. Their feedback was priceless.
Of the others, maybe 5 more stayed on track but didn't complete the program. 15 never bothered to even open the mails with the modules! One of the participants was a member of a mutual Facebook Group and I wrote to her asking for feedback since I could see her activity and knew that she was downloading all the handouts so presumably she did the work.
The feedback had me stumped – she had downloaded everything but had signed up for quite a few free challenges and had not done any of the work so couldn't give me the feedback I needed. It goes without saying that this is, in my books a classic example of Shiny Object Syndrome!
What next?
I discussed more practical steps in my teleclass Avoiding Shiny Object Syndrome for Business Success.
The truth is that once we take the sting out of the decision, it is much easier to take the right action. Understanding ourselves helps us to understand why that item became clutter in the first place and how to prevent it in future.
So, what's the state of your clutter and acquisition of shiny objects? Want to take charge of your situation and make the required changes?
If yes, then I recommend enrolling for my 21 Day Clutter Challenge where we address both your Inner and Outer Clutter and take a look at Shiny Object Syndrome too (you get access to the replay of my  teleclass on SOS).
Click the image below to enroll in the challenge if your answer is in the affirmative.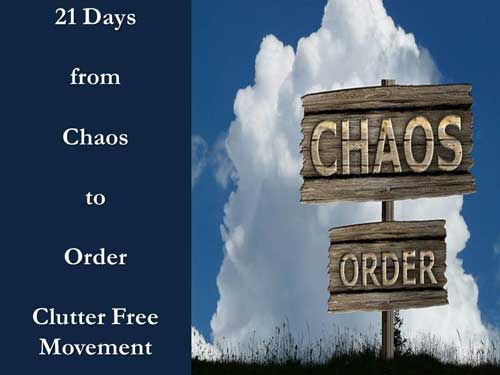 Follow Me
Share with others!