This post has already been read 961 times!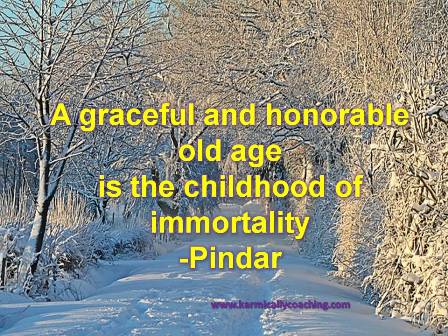 Readers who follow my bi-weekly post know my blogging routine and topics quite well. Mondays are for posts to reduce stress, manage time and career related subjects. The weekend is a reflective spiritual/metaphysical nature post. I write from the heart for that is where my soul resides. There are of course other issues that give me concern but do not fit into the nature of my blog.
So when Angela Goodeve posted on her blog  Life Coaching Advice with Ang about Blog Action Day and the theme of "The Power of We", I could not resist the opportunity to write about an issue of concern and be a part of something bigger than myself. It nourishes my soul to be able to bring a societal issue and the preventive actions already being taken to my readership and a wider audience through the platform of Blog Action Day.
Yet more needs to be done as part of a collective consciousness. May this post inspire you to join me in bringing back values that count and repairing any holes in the fabric of society to preserve our old age assurance that family really means family and is not a figment of an aged mind's imagination.
For Blog Action Day, I have chosen to write about the subject of Elder Abuse and HelpAge India's endeavors to raise social awareness of this phenomenon and their actions to help a section of society protect itself and restore their sense of self-esteem is commendable.
Why did I choose to write about Elder Abuse?
Well, in countries where familial relationships are held in high regard and generations of a family live under the same roof in a joint-family structure sharing their joys and sorrows and elders are considered reservoirs of boundless knowledge, one would not expect crime and abuse against or towards the elderly.
We cannot generalize that all children dare to abuse or ill-treat their aged parents but it is also a fact that there are some folks out there doing exactly what the majority would not  dream of doing as witnessed from the  HelpAge Elder Abuse Study 2012. My focus is on India but the report is international in its coverage. It is something to think about.
I would like to believe that the study has highlighted exceptions to the rule. Perhaps the sample collected might be a factor in the results recorded and which might not hold on extrapolation but please consider that there is legislation for maintenance of parents in India and when The Maintenance and Welfare of Parents and Senior Citizens Act, 2007 was made effective, I admit I was surprised that we needed legislation for something that was taken for granted in the Indian family tradition.
The Act applies to the whole of India except for the State of Jammu and Kashmir and is applicable to all citizens even those outside of India. It was enacted for more effective provisions for the maintenance and welfare of parents and senior citizens guaranteed and recognised under the Constitution of India. The Act has been has been notified by 23 States and all Union Territories with States  of Manipur, Uttar Pradesh, Bihar, Meghalaya and Sikkim yet to notify the Act. Amazing as it sounds, only 4 States, namely, Gujarat, Madhya Pradesh, Tripura and West Bengal have taken all necessary steps. 
I remember asking my mother, why we need such legislation. Is it not implicitly understood that the person whose index finger you held as a child and who sheltered and nurtured you till you could look after yourself should be given a full hand to hold in their elderly years when they need it?  Mother agreed with me but mentioned that there were reports of crimes against elderly people and other matters on the television news channels while I was out at work.
I asked the same question of an Executive Search firm Director in conversation and his response left me bewildered.  According to him, abandoning parents in their old age was okay since one had to look after ones family and cost of living was high. What do you say to a highly educated and credentialed professional? Well I did tell him that in a few years, he would be on the other side of the fence and these thoughts might be applied by his children. Whatever happened to family values?
Fortunately all my close friends are in the same boat of being caregiver to one or both parents and we are happy to have them around. Some of my friends have 3 generations living under the same roof and the elderly parent is as valuable for advice and keeping the family support systems well-oiled and in top gear.
On the other side of the spectrum, there is a harsh reality in a country like India where abuse against the elderly is rarely talked about. When domestic violence and dowry deaths were being reported in the news, I asked my late father whether these were new phenomenon. His sagely remark was that these social atrocities do not happen overnight. Perhaps they have always existed and it is only now that women are coming out and speaking about it. I think it is the same with more & more elderly citizens finding the courage to come out in the open, talk to media and highlight what is an extremely sensitive, closeted and complex phenomenon: Elder Abuse.
This phenomenon needs to be taken seriously if you consider the findings in the UNFPA and HelpAge International report on "Ageing in the Twenty – First Century: A Celebration and A Challenge" released on October 1, 2012. 
The Report includes HelpAge India's 2012 study on Elder Abuse in India.
Each year, HelpAge India, a charity working for the country's elderly focuses on this issue and has driven home the importance of safety and security of our elders with their reports. On June 15, 2009, HelpAge India raised its voice against this heinous crime on "World Elder Abuse Awareness Day". Their activities for garnering support for the cause and raising awareness about the issue was done through concrete mediums of rallies, signature campaigns, and interactive discussions between senior citizens, policy makers, decision makers, police and media representatives. The day was marked in Delhi, Tamil Nadu, Andhra Pradesh, Karnataka, West Bengal, Goa, Maharashtra, Madhya Pradesh, Gujarat & Haryana. 
This year, on the eve of "World Elder Abuse Awareness Day (June 15)" HelpAge India revealed some startling facts through its nationwide report on "Elder Abuse in India" with a sharp focus on the role of family. The report was released by Lieutenant Governor of Delhi, Mr. Tejendra Khanna today at the India International Centre. Special guest, Mr. Amulya Patnaik, Special Commissioner of Police, Law & Order (Delhi) also gave some relevant insights on the issue.
The report spanned 20 cities: Delhi, Mumbai, Kolkata, Bangalore, Hyderabad, Guwahati, Patna, Chandigarh, Panaji, Ahmedabad, Shimla, Jammu, Kochi, Bhopal, Bhubaneswar, Puducherry, Jaipur, Chennai, Dehradun, & Lucknow. 5600 elders across India were interviewed with 280 per location (of which 5400 responses were found valid).
The main findings would make anyone wonder whether the happy family soap operas aired on prime time television and shown in Bollywood movies might soon become a part of imagination or that those of us who are caring for the elderly will be analysed as aberrant, put on medication and be the subject of a Minority Report in the decades to come.
Here are some facts, taken directly from the report:
31% of older persons reported facing abuse. 
More than half of those abused were facing it for more than 4 years and all these were facing multiple forms of abuse.
 

24% older people faced abuse almost daily.
 

75% of those who faced abuse lived with family and 69% were owners of the house in which they were living.
The primary abuser was the son in 56% cases, followed by the daughter-in-law with 23% cases.
More than 50% of those abused, had faced this situation for more than 5 years. 33% faced it for up to 3 years and less than 1 % faced it for more than 6 years.
 

55% of those abused, did not report it to anyone. 80% (approx.) of these did not report the matter to uphold family honor.
 

62% older persons suggested the most effective mechanisms to tackle Elder Abuse was sensitization of children and strengthening of inter-generational bonding and 38% stated it to be economic independence.
18% older persons did not know about any of the currently available redress mechanisms. 36% knew about one and 46% knew two or three of the options.
The older persons considered disrespect, neglect and verbal abuse as Elder Abuse.
Disrespect, followed by neglect and verbal abuse, were thought to be the form in which Elder Abuse was most prevalent in our society.
6% older persons did not know what constitutes Elder Abuse.
 

81% older persons thought that Elder Abuse was prevalent in our society.
Only 22% older persons considered the prevalence rate of Elder Abuse in society to be high; an equal proportion considered it to be low and 56% said it was moderate.
Most of the abused older persons experienced disrespect; neglect and verbal abuse

.
Little less than 50% of the older persons had seen cases of Elder Abuse in their surroundings
 

Out of those who reported abuse, 49% elders chose a family member for reporting/ confiding about it. 
 

Police Helplines and services were known to majority of the respondents but were never used, probably due to lack of trust or to maintain family honor. 

 
Delhi NCR  witnessed a rise in abuse from last year, with 29.82% elderly stating they faced abuse, as against 12% the year before. Mumbai (Maharashtra) followed a close second to Delhi NCR with 29.46 %.
Bhopal

(MP) ranked the highest in Elder Abuse with 77.12% elders stating they faced abuse, followed closely by Guwahati (Assam) with 60.55% and Lucknow (UP) with 52%.
Other than Bhubaneswar (Odisha) with 23.31%, Eastern India on an overall basis had high percentage of Elder Abuse with Guwahati(Assam) – 60.55% & Kolkata (WB) – 40.93% .
Jaipur (Rajasthan)  reported a miniscule 1.67% cases of Elder Abuse.
 

1

1% of older women and 6% older men did not have any knowledge about the currently available reporting and redress mechanisms. None of the respondents knew about all the available mechanisms.
 

19% older women knew about one mechanism as compared to 17% men, and 21% women knew 2 or 3 mechanisms as compared to 25% older men.
A quick intercity comparative graph on existence of Elder Abuse in India (%)
HelpAge India Recommendations 
The Hindu scriptures tell us that it is a sin to hurt others, but it is a bigger sin to allow others to hurt us. Perhaps in their twilight years, these senior citizens feel that they cannot turn back the clock and do things differently, but their wisdom to protect the future generations from their own fate shines through in the recommendations that HelpAge India has put down based on the views of these elderly citizens:
 T

here should be nationwide programs in schools and colleges for sensitizing the children towards

ageing and aged. HelpAge has been working towards this through its Student Action for Value Education (SAVE) Programme which aims at Inculcating values of care & respect for the elderly in school going children, Prepares today's children & youth for their old age and creating an age friendly society.
A robust social security system that not only ensures income security for the elderly, but also gives them opportunities for income generation.
Involvement of society at large in prevention of Elder Abuse.
HelpAge India's role here is one of an enabler between two groups of people. Their recommendations, many of which I have actually seen being implemented include
A comprehensive security audit for senior citizens homes.

An inspector in each of the 130 stations in the city to be put in charge of this drive who will be the nodal officer who will prepare the audit report and inform the district DCP's.

All police stations have been instructed to ensure that seniors are not harassed by property dealers and land sharks.

The police will help senior citizens to install basic security equipment like door chains, magic eye, safety locks, iron grills etc. by liaisoning with the contractors for the equipment.

A major focus will be on servant verification with the aim to verify 80% of domestic help by end of drive.
But this isn't just about Elder People or HelpAge. It is about us as a generation. It is about what we believe in and what steps we take to set a good example to the younger generations about the meaning of family.
Many of us sign petitions on the internet to express our outrage at cruelty to animals and participate in candle light vigils to ensure that high profile personalities accused of rape, murder or abetting suicide do not escape punishment.
It is equally important to take active steps within the confines of our homes and communities to prevent this mind boggling virus called Elder Abuse from invading our social psyche and the loss of a civilization so lovingly handed to us by our forefathers. If 88% of respondents in the study did not report the abuse to uphold family honour, then let us take steps to ensure that next time the study is done, 88% will report that their children treat them the way they would expect the family elder to be treated – with respect, love and a sense of belonging.
Pass the baton on the way you received it in the human relay race. Do not drop it or let it chip. The future of mankind depends on the actions we take today.
I am grateful for support from Umang Singh of HelpAge India who provided me with the statistics and details from Elder Abuse Report for 2012 appearing in the blog post and urge the reader to visit their website and support their initiatives. I do.
About HelpAge India
HelpAge India is a leading charitable organization working with and for older people in India for the past 34 years. It runs age care programs throughout the country and  advocates strongly for the cause of the elderly and fights for their rights. It also advises and facilitates the Government in formation of policy related to the elderly.

Follow Me
Share with others!