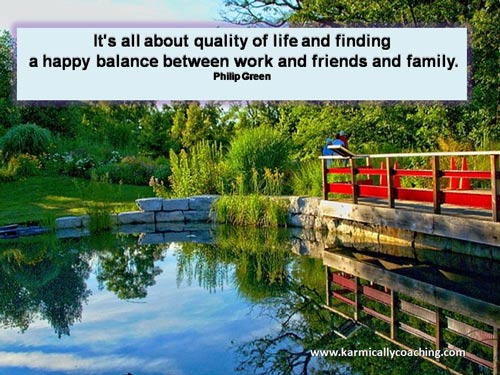 It's Friday and the weekend is just a few hours away for most of us. Many of us would already have started preparing a mental To Do List of chores to be done in order to maintain our Work Life Balance.  Some might be thinking that if they go into work on Saturday, then they can tackle the home front on Sunday. Others might be thinking a few hours working from home would do the trick. Sorry buddy, but once that laptop is open, you won't be logging off soon enough!
Often we want to make our lives more balanced but don't know where to start. Even realizing that changes are required is a big step but the thought of effort & stepping out of our comfort zone can get in the way. A few changes can make a world of difference.
For those of us who struggle with the perennial problem of Work Life Balance, here are my Top 3 tips to take a step in the right direction. Jump start your efforts to lead a balanced life this weekend!
Protect your "non-

work" time
Your free or private time is a valuable asset that you should protect at all costs. This is the time that you utilize in the other areas of your life to find balance & which enables you to function at optimum efficiency at work.When we think about work we usually have certain hours that we have to spend working. We do not even think about other activities at that time. For some reason when it comes to free time we forget how important it is.
Life Balance Tip 1: Turn off your cell phone during the weekends or put it on voice mail.  Consider telling your colleagues that you are not to be contacted unless it is an emergency.  If you work from home then it is vital to designate office area that you should not enter during your "off" hours. When talking to your family members & friends focus on pleasurable topics.If contacting you for a work related issue is really that important or urgent, people will know how to find you.
Be an example of the changes that you want to see in the ones

you love. Lead by example

.
You do it as a corporate manager—do it at home! If you want your spouse to start to de-clutter his/her possessions then start by cleaning out your own stuff. Want your kids to spend less time on the internet? Do it yourself first. Follow Gandhi by being the change you want to see. Stop forcing your family members to change but rather show them what a balanced lifestyle is truly about. They will accept the transformation painlessly.
Life Balance Tip 2: Stop complaining but rather appreciate your time with the family. If there is something that you want to change about your loved ones then first consider, what habit can you change that will inspire your loved ones to  follow your lead?  Put it down in writing; create the most detailed plan of action that you will stick to. Take time and don't expect them to go at your speed. 
Create talking time with your family members every day.
Sharing your emotions, daily events, goals, plans or simply discussing the movie that you watched last night is an essential part of any healthy relationship.
Even if you are tired after a long day make some time for your loved ones. And if something is bothering you then tell your loves ones what is going on. Even though your family members know & understand you better than anyone else they still can't read your mind. If you use dialogue for conflict resolution & problem solving in the office, would it not work on the home front?
Life Balance Tip 3:Don't wait for Saturday; start talking to your family members. This is a no brainer and doesn't get simpler. That's it.
One small step at a time can make a big difference. Start today and I can guarantee that it will make your Life more balanced, happy & accomplished. Use one or use all three tips. Just begin the journey!
Bon Voyage!
PS. Not sure if you have a work life balance issue? How about trying out my Work Life Balance Quiz?  Click the image below. A new window will open and you can take the quiz with no sign up.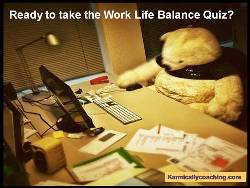 The Conductor Type by Frits Ahlefeldt
Follow Me
Share with others!