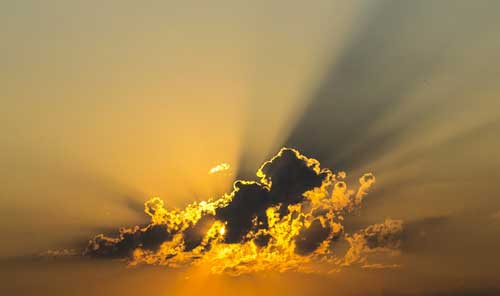 As a young child in New York, I remember the mass hysteria that the Broadway play Hair created. Overnight I saw guys with shaggy hair walking around, the attire of my Summer School teacher changed to large floral prints, colourful beaded necklaces and a flower behind her ear. My Dad even bought the album and took Mummy to watch the play. My sister and I realized this was something big but did not know what.  The highlight was the Summer School taking all the children to the Central Park for an open-air concert!
It would be years before I actually understood why the play made an impact so deep that it deserved to be captured on celluloid forever.
Four decades later, my memories of that beautiful summer day involve an orange Popsicle, plenty of "Peace Man" and the song "Let the Sunshine In".
The song is still my favourite as is the sun, a free source of health and a tool for stress management.
So where do I start?
Well, if you have Vitamin D deficiency and want more than just food and supplements, then sunshine is for you! Spend a little time outside in the morning and soak it in. Of course, be aware that you don't want to get sunburn. If mornings are out, then make sure you use a sunscreen and take other precautions. Everything in moderation works well.
If you are suffering from calcium deficiency, then the good news is that the time spent in the sun will help your body to better absorb the calcium in your food thanks to the sunny Vitamin D.
Research shows that sleep patterns affect your body weight as well as moods. Sunshine helps to stimulate the pineal gland which secretes melatonin. If you prefer self-help to medication, then this is a great way to boost your melatonin secretion to get a good night's rest and feel calmer.
If you are into Chakra balancing therapy, then this helps too.
The area of the pineal gland corresponds to the Brow or Third Eye Chakra, which is located on the forehead in between the eyes. The effective functioning of this Chakra helps a person to develop one's psychic abilities, release hidden and repressed negative thoughts, overcome sleep disorders and improve coordination. 
Other disorders related to this Chakra's imbalance include thyroid problems, mood swings, hormonal problems and bloating, to name a few. The exercise that I would suggest is to go to the garden or your balcony or even your window early in the morning and face the sun. Close your eyes and let the sun-rays enter your body. Visualize the rays are directly coming into your body through your third-eye area and filling your body with energy and strengthening your aura.
Make it more interesting by using your affirmations or favourite mantra.  Try it for size and see what a difference it makes to your day!
Start your journey with The Karmic Ally Coaching Experience Self-Improvement Strategies Workbook by completing the form above or clicking  on the image below. It's on the house!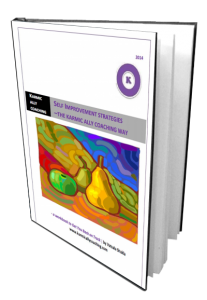 Written by: Vatsala Shukla
Follow Me
Share with others!