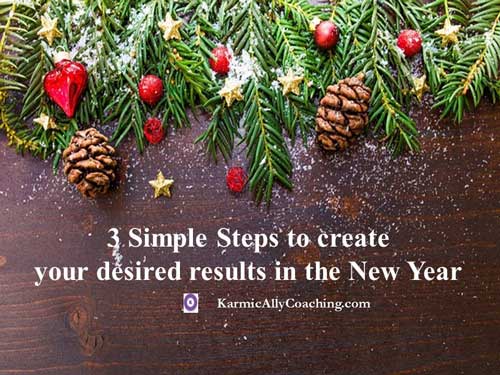 Want to know a secret?
I cannot for the life of me stick to New Year Resolutions – even if my life depended on it.
Over the years I've devised different techniques and adopted new tools to get the job done.
One of the tools I use each year to guide me on my Hero Journey is choosing my Word for the year. It supports me as the year unfolds and life starts happening with events that have the potential to take me off course. It's a transformation exercise that works if you stick to the plan.
I used The Word first in 2016 when I needed a push to get back into action.
The year 2015 was a complete mess. January of that year was one of the best I had both on the professional and personal front but in February, my little dog had hind-leg paralysis and as the weeks wore on, the chances of her walking were down to 30:70. We were talking wheels for the pet and it was a nightmare situation.
I wrote about it in my blog and how I kept both Miss Coco and myself going since I was housebound.
That was also the year I wrote 4 of my 8 bestselling Kindle books (2 are collaborations that achieved International Bestseller status) and ventured into doing teleclasses.
I survived the emotional roller coaster and Miss Coco walked again without support 6 months later – just in time to curate and manage my Mom's 22nd Solo Show and was grateful the year was ending.
I knew I needed a better year and chose the word Phoenix to symbolize getting back into my groove in 2016.
Ir worked splendidly and by the time 2017 approached, I knew I had to consolidate my work and business and get ready for the new direction my Hero Journey was taking me.
My word for the year was Integrate and my vision was Abundance & Prosperity with Creative Magic.
That's exactly what's happened!
I streamlined my content, let go of services that were no longer aligned with my vision of Karmic Ally Coaching and finally established my online teaching school.
By the time we approached the last quarter of 2017, there were changes in my personal life that needed to be addressed and a health issue that needed surgery and which honestly, scared me.
My Word for 2018 was Faith to keep me bolstered for everything and anything that came up with support from the Divine and my ability to bounce back when times would get tough.
You know something? It did! Throughout 2018 I've felt as if my Guardian Angels have been with me supporting me whenever I felt I couldn't do more and my Higher Self has been showing me where I could be more effective and efficient.
This year, I have worked with clients who make my heart fill up with pride as they make strides in their career progression and are on their way to achieving their cherished dreams.
Life is good and can only get better AND I want you to experience the same.
It's a simple 3 step process but requires some reflection and contemplation. Step 1 is the difficult part because it will make you look back in time but after that, it's easy.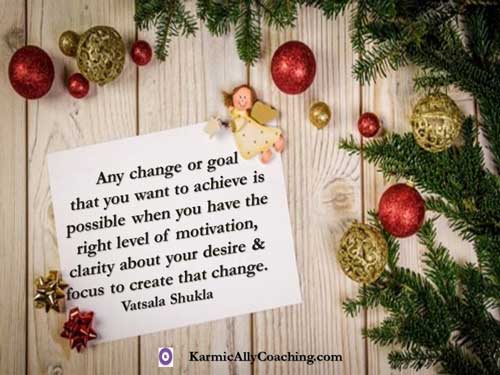 Any change or goal that you want to achieve is possible and all you require is the right level of motivation, clarity about your desire and focus to create that change.
From experience, I know that most resolutions don't last beyond the first 21 days of January because we are focused on not doing something or forcing ourselves to do things.
But if we summarize what we want in 1 word, we have the entire year to make the change and undertake mini goals that will take us through the journey for the year.
Your goal in this exercise is to choose just one word to be your focus for the next twelve months, and to help you keep your attention fixed on your word.
When you choose a single word, you have a clarity and focus that enables you to move forward in positive motion.
So how do you go about picking a word?
I've listed out a few steps to help you get started! You will want to journal this exercise or at least pen it down on a piece of paper.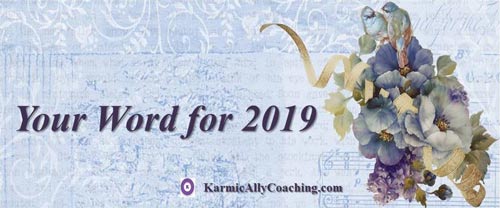 Step 1: Decide what you want to achieve in 2019 or the person you want to become
This is a reflective step as well as a looking forward one and sets the stage for choosing your word.
Start by looking at the year that has gone by and without any judgement, answer  2 simple questions.
— What do I need more of?
— What do I need less of?
Write down any thoughts that come to your mind. There's no judgement involved and its acknowledging what's going on in your mind.
Circle any keywords that stood out in this exercise.
Step 2: What would 2019 look like for you if you could have it all?
Spend some time thinking about what would be a perfect day for you in the coming year. Visualize living that perfect day and note down how it would look for you. This is similar to the exercise we do in Life Focus in 7 Days.
Then answer the following questions that would make your perfect day a reality
— What dreams would you like to nurture in 2019?
— What area(s) of your life is/are asking to be supported in 2019?
— What qualities do you want to develop in yourself?
Write down all the words that come to your mind that are aligned with your vision of the perfect day and the 3 questions. it all down and then put it aside for now.
For example, if the year that has gone by was stressful, you might consider words like Resilient, Nurture or any word that resonates with what you want more of.
Or if you know you need to step out of your comfort zone and make changes, you could choose words like Adventure, Brave, Confident, Poise.
Step 3: Pick a word
Now take a fresh piece of paper and note down all the words you found in Step 1 and 2 and pick a word.
You may have 15-20 words and the temptation to choose more than one will be there but you are choosing a word, in fact The Word to guide you in 2019.
This word will provide you with a lens to see the changes you need to make as well as a way to determine if you really are making the changes to create the perfect year.  Check in with this word every quarter to see if your activities are aligned with your Word.
I'd love to know your Word once you've decided on it so do let me know!
PS. Want a personal copy of this exercise? Download my Self-Improvement Strategies Workbook Gift and you'll also get the pdf with it. Click the image below and we'll take it from there!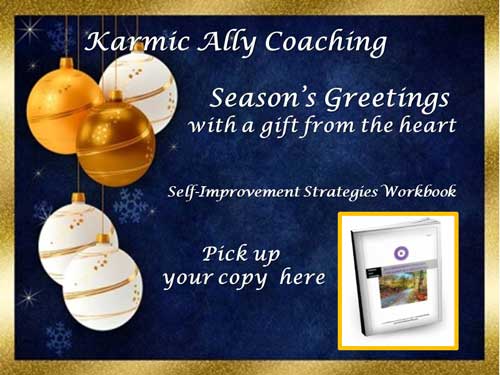 Follow Me
Share with others!