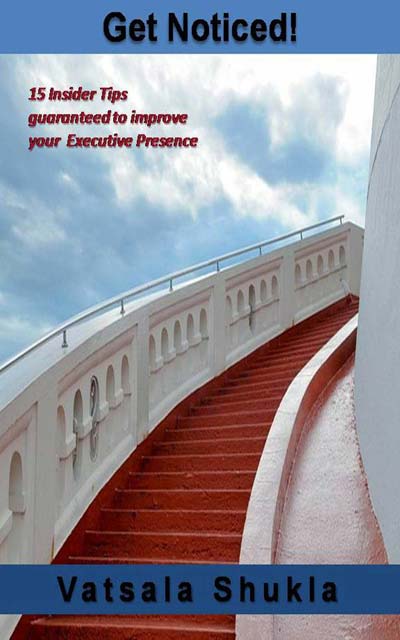 In my book Get Noticed! 15 Insider Tips guaranteed to improve your Executive Presence  I write about building your own brand and also address looking for opportunities to raise your profile because you've got the power to create your world.
The same tactics can be used to build your brand and raise your profile with a much larger audience where you might find fellow professionals who can provide you with information for advancing your career. I'm talking about LinkedIn, which I consider the best networking platform for professionals and businesses.
The tool that we can use is SlideShare that allows us to upload Presentations, Documents, Videos and of late Infographics.
What's best is that you can link your LinkedIn Profile and SlideShare together so whenever you upload a presentation, it gets shared in your LinkedIn update which means indirectly, that you maintain your presence in front of your connections. Who know? One of them may Like, Comment or even Share your presentation with their circle which means added exposure.
In case you are new to SlideShare, here is a bit of information that will put my recommendation in perspective. Slideshare was founded in October 2006 and acquired by LinkedIn in May 2012. So once you link the two (the resources section of LinkedIn provides information on how to do this) you can easily reach a wider audience with your uploads. You can also share on other social media platforms. Presently, SlideShare ranks among the top 120 most visited websites in the world.
To give you some live examples, here is a recent presentations on SlideShare.

You can see all my presentations at SlideShare Vatsala Shukla Presentation.
Do you already use SlideShare? Share you experience with other readers in the Comments Box below and raise your profile!
Written by Vatsala Shukla
Follow Me
Share with others!