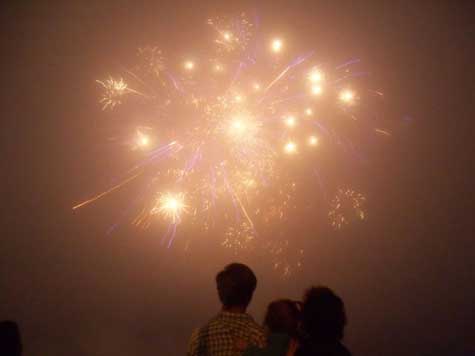 India's Independence Day has a sacred place in my heart.  On 15th August, India completes 67  years of Independence and enters the 68th with all the fanfare that any nation that makes history with a non-violent freedom movement under the leadership of Mahatma Gandhi and other Indian historical leaders can. I share again 2 stories that make history a personal experience.
My first Independence Day celebration coincided with my father's home posting to the Foreign Office headquarters in New Delhi. It was a special year – India was celebrating the 25th year of Independence. I remember the 25 Paise coins (quarters) that were specially minted, the new stamps and the festivities. 15th August brings back those memories even today and I return to my childhood. That is my personal experience of history.
India still has a population of elders who were born before Independence and who have seen the freedom struggle, experienced the dawning of freedom and even suffered the aftermath of Partition. Today is not the day to think of the last one, but to celebrate the birth of Independent India.
When I think of these elders, I think of the geriatric population little realizing that my parents were younger than I was during the Silver Jubilee celebrations of my childhood when India became independent. 
The dawning of realization came last night while my mother and I were watching a program on television about the freedom movement and I asked her if she remembered anything since she was only 3 at the time.
I now share with glee the memories of a little child who was there and experienced the mood of a newborn nation first hand. My mother recalled that her parents used to attend the freedom movement meetings tagging her along as she was too young to be left alone at home. She was tutored to shout "This flag must be taken down" and did it with gusto with my grandparents beaming from ear to ear.
Then one fine day, she went with them for a meeting and was quickly hushed up after her first slogan shout. That was the day that a new flag was being hoisted – one with saffron, white and green stripes and an enticing blue wheel in the middle. It would be a few years before my mother would know the significance of that day, the meaning of the 3 colours or that of the enticing blue wheel. 
She was taught to shout "This flag shall fly forever". The other memory from that day was that there were festivities and everyone had tears of joy in their eyes.
There must have been strength in a 3 year old child's shout and that of a nation that the flag keeps flying and 67 years later I got a glimpse of history from someone who had been there which cannot be found in history books. 
Do any of the readers have similar stories? Please do share on this blog.
Vande Mataram!
Fireworks by Junior Libby
Follow Me
Share with others!