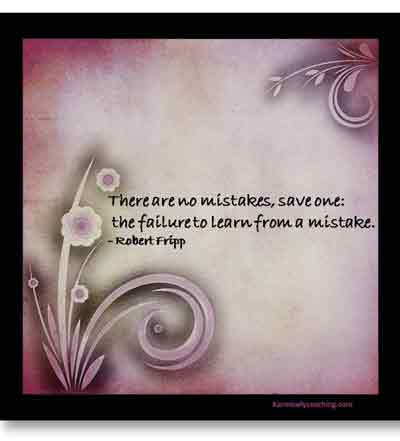 When you make a mistake, what do you do? Do you analyze what went wrong and then go back to pavilion and do it right the next time or do you fall into the trap of failure and let the fear of repeating the mistake take over?
My driving license renewal is coming up in a few weeks time and fortunately, the renewal process will not be difficult. Yet it has brought back memories of a time when I failed a driving test for an oversight that influenced my preparations for another driving test 10 years later.
The story of Mission Driving License
I already had a driving license issued in Doha where I had passed my driving test with flying colours – written, obstacles and the road test.
Then I landed in Dubai where I needed to obtain a Dubai driving license before I could import my beloved Honda Prelude. I passed the written test but failed the road test. Here's what happened.
At the start of the test, the hand brake jammed. The rest of my test went smoothly, yet I was failed for the handbrake.
I kid you not, was in tears. People consoled me by telling me that you had to fail at least 3 times before being passed. I decided that was not going to happen to me and focused on making sure that I got it right this time.
Mission Driving License was launched and my colleagues in the office and I explored and worked on everything and anything that could go wrong. I passed.
I forgot the saga behind this test as .I did not have to sit one again in any of the other countries where I worked. My Qatari and UAE license were recognized everywhere and by now I also had an Indian driving license. That was until I arrived in Jamaica where I had to get a Jamaican license within 6 months of entry.
This was 10 years after the Dubai event and this time, I decided to take no chances. The Jamaican driving test is a difficult one and not to be taken lightly. One had to pass the written test, obstacle course and only then allowed to do the road test.
It was as if the fear of failure had resurfaced – despite my years of driving on different terrains and in difficult conditions. Mission Driving License was launched again with my enrolling in a driving school recommended by my office and signed up for 10 refresher lessons.
Parallel parking was where people failed so 2 of my audit team members volunteered to work with me on my parallel parking and inclined parking during the weekends. I passed the written test with 100/100 marks and prepared for the main event.
I decided to use the car provided by the driving school.
By now, my instructor knew me quite well. He was tough, like my Physical Education Teacher in school, but just a few minutes before my obstacle round was to begin, he came up to car and gave me a pep talk that I will never forget in as gentle a manner as possible
"Shukla, you've got what it takes and you have worked hard. Remember you already have more valid driving licenses than anyone else here today. Stay calm, take your time and remember, you just need to clear these 3 and then the road test will be a drive to victory".
I started off with the L test and then the inclined parking. I was getting ready to do the dreaded parallel parking when the examiner told me to stop and said the test was over. I panicked. I knew I had done it right. My instructor went to see what had happened and came back with a grin.
The examiner had given me a pass!
It seems that the examiner had read all my papers, that I passed the written test with 100% marks and that my electing to use the driving school car indicated that I was serious about the driving test. My instructor told me that the examiner said that after the first 2 obstacles, he knew that I knew how to drive. I got my coveted driving license a few days later.
Lessons learned from a driving test
Quite frankly, I would not have taken a driving test so seriously had it not been for the one I failed for the jammed handbrake 10 years earlier. Now my goal was to pass the driving exam and get a license first time round.
Most people whom I have met in life want to be successful. They have their set of goals and work towards the achievement of those goals with varying levels of success depending upon who is assessing the success level and bench marking against what constitutes their standard of success.
Success, like happiness means different things to different people. The road to success can be a smooth one or a rocky one depending upon how well you have planned the journey. Unexpected road bumps are bound to occur even with the best laid out plans, like my jammed handbrake. This is not a failure on your part or even a mistake – unless you want to think of it that way.
A more positive view would be to think of it as a learning experience. Everyone has failures or mistakes from the past. The best way to treat these failures or mistakes is to value these experiences and learn from them and then move forward making better and well informed decisions.
There is always something good in an experience even if it does not feel so at the time.
How about you? When you make a mistake, what changes do you make to get it right next time?
PS. Are you looking for some self-improvement pointers? The Karmic Ally Coaching Experience Self-Improvement Strategies Workbook is yours. Just fill up the form and get your copy.  I'll supplement it with weekly tips and suggestions to help you on your quest for self-improvement.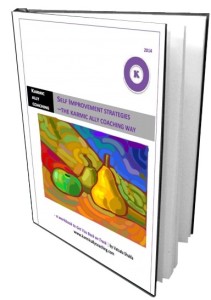 Follow Me
Share with others!