The section on Hobbies and Interests in the Resume or Curriculum Vitae is often neglected by the job seeker focusing more on work experience and career achievements whereas it is one which can play an important role in giving you the edge in landing the job you are pursuing.
Apart from providing you with the opportunity to showcase your personal side to the interviewer, it also indicates that you do have a life outside of the workplace and are a balanced person. It gives the interviewer a chance to ask you more questions about yourself and the inherent qualities that you bring to the organization apart from your professional skills. 
For example if your interests is helping out at the local community centre on weekends or support a local charity for fund raising, don't miss the opportunity to show case your achievement. Taking part in a walkathon and raising funds for an animal shelter is no small achievement. It points to your other talents, attributes and your personality.
An unusual hobby like candle-making or origami would create an interest.  You would also get a quick feel if the interviewer has read your Resume if you are asked about it especially since the location of this section would be towards the end of the Resume.
Key points to consider while drafting this section of your Resume would include:
 

Give it a separate title like Additional Professional Activities and Competencies  or  a simple Hobbies,  Interests and other Achievements
 

Make sure that it is short and to the point
Think of 2-3 achievements where you have actually added value to yourself and others that also showcase your talents
As with all other areas of your Resume/Curriculum Vitae, make sure that you are being honest and truthful and are in a position to elaborate on the activity if asked a question at the interview.  
I used to mention having played elephant polo in my Resume years ago and actually got asked about it at an interview for the position of a Finance Manager with a reputed MNC. My happy ending was landing the job since coupled with the required skill sets and references, the interviewer saw more to me than met the eye!
Learn how to craft a CV or Resume that showcases you in the best light in front of recruiters and potential employers with my CV tips. Click on the below image and download your copy today.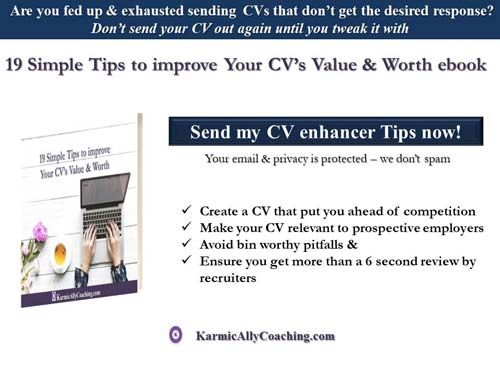 What about you? Have your hobbies and interests helped you to get to the next stage of the interview process or land a job? Please do share in the comments box below.
Written By: Vatsala Shukla
Updated on 25 May 2018 for relevance and new resources.
Follow Me
Share with others!