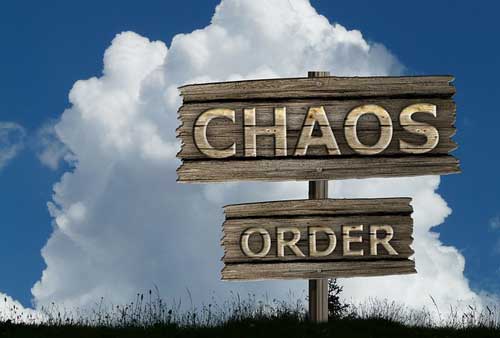 This weekend one of the tasks on my To Do List was to delete emails that were over one year of age. I allotted 1 hour for it. My business and personal email accounts are fine. It is the one with the subscriptions, newsletters and miscellaneous that requires time allocation and review.
A year back I posted on the subject of Email Syndrome and here I was doing it myself.
"Regularly delete emails over one year of age. Revisit your email subscriptions and remove those that are not relevant to you at this point in life. Disable email alerts for networking sites or restrict them to a once a week notification." 

This particular account had about 400 emails qualifying for deletion despite my weekly/half-yearly review and restricting email alerts so I knew there would have to be a good reason for the older ones.

I started reading those emails and in the process found out how much a person can develop over time even a year. I was looking at an email version of a Progress Journal!
The quick eliminations were the redundant technical subject mails and the funny jokes which I had kept to read again. I had my last laugh and then they were deleted too.

The relevant newsletters on health, coaching, executive tips and a varied number of subjects stayed while others got the delete button treatment. Subscriptions were checked and removed.
The emails that mattered showed my progress towards my goal
The ones that got me really interested related to my coaching goal. A year ago, I did not have my website, just the blog. Coaching inquiries were routed to this email account. I re-discovered the story of how my practice had grown: inquiry responses, Requests For Proposals, sending out engagement letters & acknowledgements. I have kept 5 to remind me of how far I have come.
The point is, that if one is passionate and determined, focused and action oriented, the results do start to show. Slow but steady. 
If your goals are SMART and you are willing to adjust your strategy to reach the Goal, then being unstoppable is second nature.
The goal may be short term or long term, but in the end, each milestone counts. What is important is to identify and select the right marker. 
When you reach the milestone, reassess your plan of action
Does it still hold?
Are adjustments or fine tuning required?
Have new factors arisen that need to be taken into account?  
Has the goal changed? 
Yes, believe it or not, over time goals do change. What was important then has been taken over by new ones that reflect where you are in the present.Quite possibly, the original goal may have been the one that needed to be achieved and is now in fact a stepping stone to a much better and developmental goal. Treat the achieved goal as a milestone and celebrate. Acknowledge that you have come far and prepare to go further.
You don't really need to go about deleting one year old emails to discover your progress. Maintaining a Progress Journal works even better and is an ongoing written testimonial of your achievements, areas requiring further effort and change of plan to stay on top of your game.
So, how far have you come in achieving your goals? Have you had to reassess your plan of action based on new information or events? Please share in the comments box below!
Written By: Vatsala Shukla
Follow Me
Share with others!