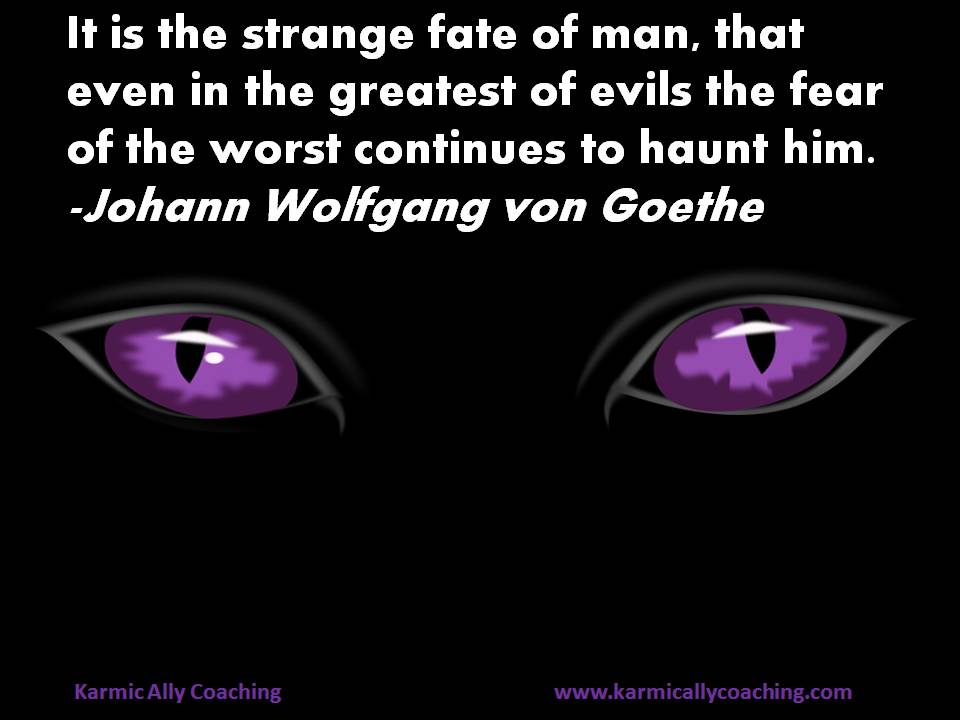 There are times in our lives when we feel uncertain about the future.  There is an element of fear of the unknown. There may be circumstances beyond our control and everything might feel in a tailspin. In truth, you still have control over what you can do, even during the worst of times.
Overcoming the fear of the unknown is a challenge but it can be done. If you suffer from a fear of uncertainty, understanding what fear is, and how it affects you, can start you on the road to conquering it.
When we experience fear, several psychological and physiological responses take place all at the same time.
Psychological events include feeling emotionally overwhelmed, having high levels of anxiety, and even feeling terrified. Physiological responses include a faster heart rate, shallow breathing, and similar effects.
Experiencing fear can greatly impact your view on life, your confidence levels, and even the potential that you have as an individual.
On a scale from 1 to 10, how much of a fear of the unknown do you experience: _____.
Let us try an exercise. Be honest with yourself. You are self-coaching in confidence. Take a clean sheet of paper and a pen and answer each question honestly. Give yourself the gift of time; you need to take an honest view of yourself.
What specific types of events causes you fear?
How much has fear impacted or changed your life?
Now let us prepare a road map to help you overcome your fears.
Road map to overcoming your fear

Recognize your fears: By realizing that you're fearful, you're more likely to get to the bottom of the fear that is keeping you up at night. The fear will lose its sting too.
To help prompt your thoughts, ask yourself:
Are you afraid to face your fears?  The best way to conquer this fear is to accept the truth behind what's causing you to experience limited happiness in life.
Are you afraid of failing or taking chances? You might come to understand that you're afraid of failing or taking chances. You may even be fearful because you simply don't have confidence in yourself.
Regardless of the issue at hand, it's important that you recognize your fear and attempt to define what it is that makes you terrified of the unknown. The key here is not to dwell on your fear, but rather to understand precisely what it is you're worried about.
Determine the underlying root of your fears: An insightful look at your life might reveal the answer. You improve your chances of successfully overcoming fear by recognizing what causes your fears.
When and where did your fear start?
Face your fears:  Once you've accepted your fear and identified the root cause, you're ready to conquer it! The best method to do this is to face it head on.
Make a decision to purposely tackle your fears by indulging yourself in activities that push you outside of your comfort zone. For example, put yourself in a place where you're safe, yet uncomfortable, or respectfully confront someone from your past. In the end, you'll find that you can successfully overcome your fears, one by one!
Overcoming your fear of the unknown is a difficult undertaking. However, if you take the time to engage in these three steps, you'll discover a renewed peace and happiness within your heart!
As you work to unlock the chains that bind you to your fears, you'll enjoy a freedom that you've never felt before. You will be better prepared to push yourself to action and achieve all that would make your life happier, balanced and successful.
So,
What are you going to do to overcome your fear?  Do share your thoughts in the comments box below.
Written By: Vatsala Shukla

Follow Me
Share with others!