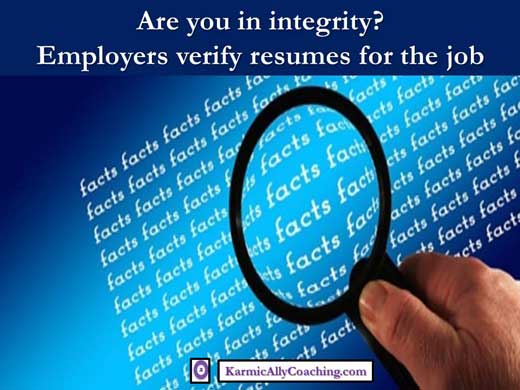 I know it's tempting to tell a white lie or two for the sake of landing that dream job or landing any job if you've been out of work for some time.
You might think that adjusting your resume with a few tweaks won't hurt anyone as long as you keep as close to the truth as possible.
But my sincere advice as a well-wisher is to resist temptation.
Fake it till you make it means disaster for your career when you get caught and you will.
I'm often asked questions on Quora about changing careers and resume guidance from newbie job hunters. This question caught my eye and while I provided guidance to the youngster, I believe it's an ethical question that we need to consider whether we're in jobs or self-employed.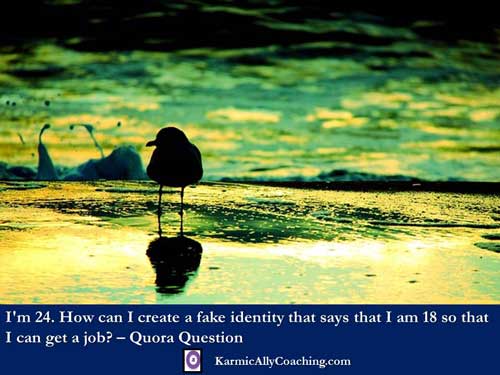 The question reminded me of a lady manager in my employers Talent Management department whose career was going places until one day I learned that she had been dismissed.
Overnight the star of the department who was known for wearing the latest fashions, diamonds and difficult to ignore (she made her presence known, if you know what I mean) was sent out of the doors and her colleagues were happy to see the last of her.
Having attended a few pan division Manager Training sessions with her, I knew she had an opinion on everything, and asked too many innocuous questions from the trainer so I guessed she was aggressive with her colleagues too.
That turned out to be part of the picture.
My friends back in her department told me that she was overbearing and her management style was demotivating.
For someone in the Human Resources department, she lacked communication skills in dealing with her team. Waving her diamond rings and imperious air did not help.
She loved to brag and it was this habit that got one of her disgruntled juniors spurred to do some investigation into the truth of her brags which lead to opening a Pandora's Box.
Some of her certifications were false. Her work experience was exaggerated and she was clearly not the owner of all the credentials that had gotten her the job.
This lady got lucky that she was asked to leave the company but I doubt she'd have received a reference for another job. There was a lapse of recruitment procedure and considering that the hire was in the Talent Management department, I'm sure a lot of people would've gotten into trouble for the lapse.
This was in the days when only companies that had security related or highly confidential and sensitive information hired private investigators to verify the antecedent of the prospective employee.
The rest relied on confirming references and putting in clauses of summary dismissal for false information.
It was a world of good faith and clearly the phrase 'trust but verify' wasn't carried out properly.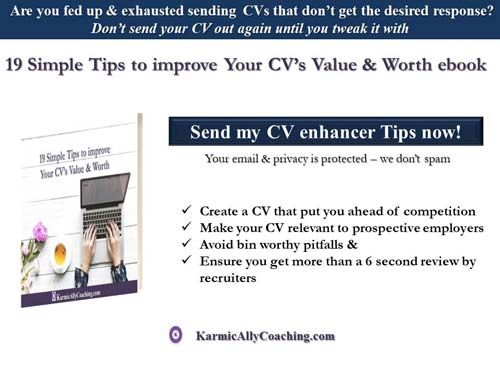 Complete background verification is an important hiring procedure
A decade later, things have changed and employers are concerned about the cost of a wrong hire.
I remember the same employer had called overseas to talk to my references and those conversations were long ones because I was a returning expat and the information that I would be handling was confidential and sensitive.
A friend of mine who was in Executive Search told me that with the advent of new technology, their first step to check candidates was to Google them and check their LinkedIn profile.
It doesn't surprise me in the least. Hiring the wrong candidate can have serious consequences for an organization ranging from service delivery all the way to security risk, legal risk and potential reputation damage for the entity.
In an article that I read sometime back in the Economics Times the cost of a bad hire to an organization is 5 times the bad hire's annual salary.
The article pointed out the possibility of dire consequences that included reputation damage and financial concerns.
The verification procedure is taken more seriously, including background verification by an external agency.
HireRight's  2015 Employment Background Screening Trends Report for India, based on more than 218,000 checks done in India from January 2014 to April 2015 states that almost 3 out of 10 screenings conducted by HireRight in India contained a lie or a discrepancy.
The most commonly found discrepancies related to educational (52%), employment background (11%) and professional licenses while on a lesser scale, there can also be inaccuracies in their criminal history or identification documents provided.
Heaven help you if you've been offered a job by a company that now does this verification either before you join or even after you've joined them and you've spruced up your resume or have hidden details including criminal records that are discovered by the third party agency!
Consequences of lying in Job Applications and better methods
Resume fraud is a crime although not every country presses criminal charges that can in the worst case scenario, land you in jail (If you are based in certain states of USA, you can be jailed)
I can understand the need to stand out above the noise in a highly competitive job market but it's simply not worth the risk.
For starters, your own reputation will be damaged and rebuilding credibility will be a long and hard task.
You wouldn't be able to provide the reference of an employer who sacked you for lying and the danger of being discovered will keep you looking over your shoulder.
Is it really worth it?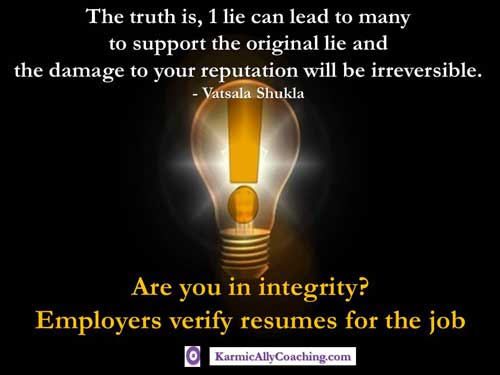 The querant on Quora wanted to lower his age because he didn't have any work experience and thought it would improve his prospects. His frustration was apparent.
The answers he got to his question were clear that they would never hire a person who lied.
The truth is, 1 lie can lead to many to support the original lie and the damage to your reputation will be irreversible.
Here's what I would do instead, whether you are a newbie in the job market or trying to get a dream job and want to stand out from the crowd.
We all have non-work related experience that gives us unique skills that make us an asset. Put those in your resume. You can read more about it in my blog post Putting Unpaid and Volunteer Work in your Resume
Include your hobbies and interests in your resume where you learned something that is of value
Hire a good resume writer who will discuss your experience with you and help you to create a Master Resume that you can customize for different jobs.

Create a LinkedIn profile

and explore openings there where you can apply – don't lie on your profile!
Stay in integrity and don't let your present situation get you down. Things have a way of working out when you least expect them.
Would you embellish or adjust your resume for the sake of a job?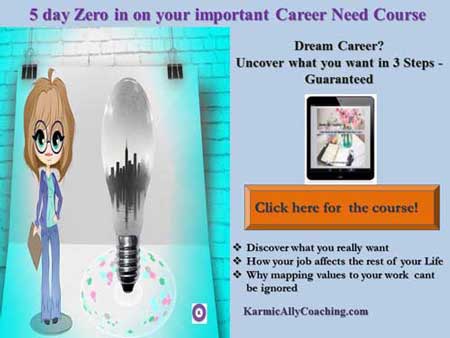 Follow Me
Share with others!