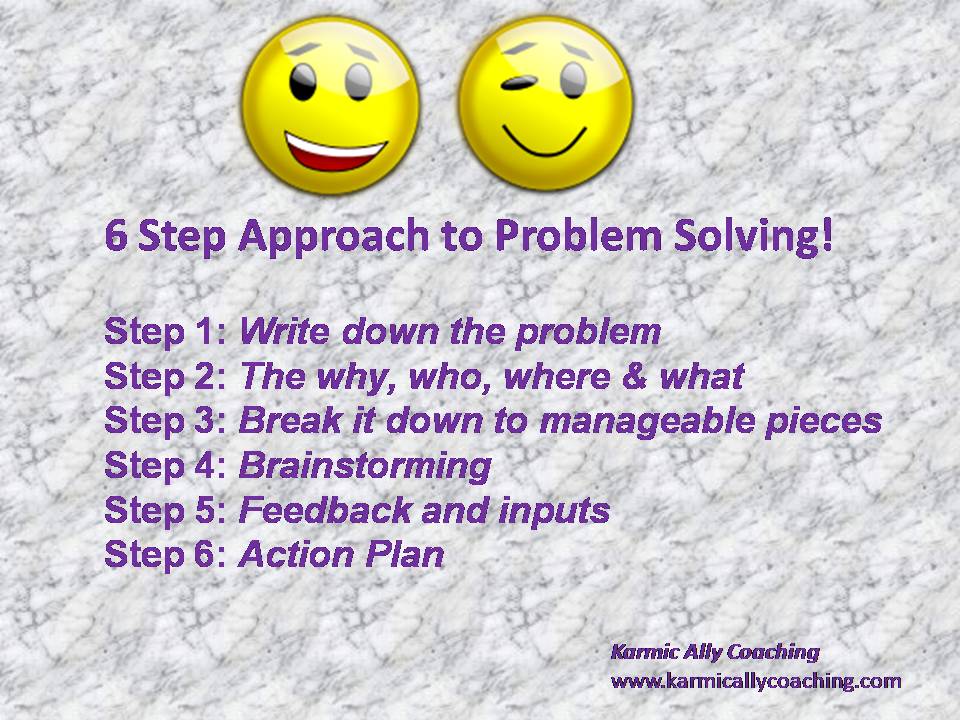 Recently a friend emailed me this joke which I quote ad verbatim:
When NASA first started sending up astronauts, they quickly discovered that ballpoint pens would not work in zero gravity. To combat the problem, NASA scientists spent a decade & $12 billion to develop a pen that writes in zero gravity, upside down, underwater, on almost any surface including glass & at temperatures ranging from below freezing to 300 C.
The Russians used a pencil.
But jokes apart, I realize that there is a lesson hiding within the joke. How many times have we faced a hitch or problem & gotten so enmeshed with solution finding that we have exhausted ourselves to get to the problem solved, procrastinated or made it into a larger than life issue?
If the boss asks about an update on a project and you have not completed an important step because other things took time or you got into a block, how many times have you created a lengthy monologue about the issue without getting to the problem needing resolution? By which time I am sure that the boss is in an angry frame of mind and to put it mildly all hell is breaking lose.
Closer to home, how about the doctor telling you that you need more exercise for health reasons & you say you don't have time & are already coping with work life balance issues? Yes, there is a problem building in the exercise in your already heavy schedule but does it really need to be a problem? The doctor said you needed exercise, he didn't say to join a gym or enroll for a marathon!
Problem could be solved by parking your car a block away from your office & walking to work, or climbing the stairs in the building whether at home or at work. That is exercise. The pain in unused muscles will confirm it. So will the indicators of better legs, smaller backside & more stamina.
Been there, done that with variations in life.
Sometimes, in problem solving, the best way out is to look for the simple solution rather than engaging in theorizing, projection & getting worked up like the NASA did in the above joke. Steps that would help include:
1.   Write down the problem
A written statement staring us in the face makes us look at it better.
2.   The why, who, where & what

Think a little more about the problem and the specifics. Get to the root or underlying issue.
3.  

Break it down to manageable pieces



This is what we do in time management, & believe me it works for problem solving too. What seems to be a problem may actually have a small element which is creating a hitch. Sort it out, problem solution surfaces or problem disappears.
4.  

Brainstorming



There is nothing like a good dash of brainstorming. This does not necessarily need to be done in a group; you can do it yourself by writing down all your ideas of a solution to the problem at hand. Once on paper, look at each for merits, demerits and workability. The simple solution may be staring you right in the face shouting, see me, see me! Of course, if there are other stakeholders involved, then solicit their inputs to get stronger, more viable & effective solutions which will work.
Remember, One Size Does Not Fit All – alterations are often required.
5.   Feedback and inputs

Sometimes another person's perspectives when given with objectivity & detachment from the outcome can help in finding the right or at least workable solution. A friend, family member & best, a Life Coach can assist.
6.   Action Plan

Once you know the problem & the solution just get on with it! If the solution requires time or resources, then strategize, get the resources mobilized & know that it will take time. If the solution is simple – action it.
Whatever you do, remember, simplicity works best & if you can get to the underlying issue addressing it in a timely manner, there would be no problem at all. Just a temporary hurdle or glitch to be overcome.
So, how do you solve problems? Do share your advice with me in the comments box below!
PS. Problem solving also involves goal setting and actions to succeed. I invite you to check out my Kindle book: Goal Achievement Simplified: When Your Actions give Results below. The link is my affiliate link which means if you purchase it from here, I'll get a few cents extra. 
Written By: Vatsala Shukla
Follow Me
Share with others!