This post has already been read 1565 times!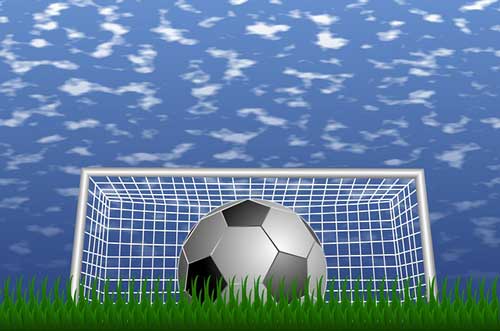 We're only 15 days in and already January is seeing lots of goal setting activities on the internet including challenges to get 2015 off to a good start.
I look at the first month of the year as a time to reconnect — with clients, colleagues & friends after the holiday hustle, lapsed habits and my regular schedule. That is always my January Goal. It's easy to get off track, but you don't get just one chance at the New Year to refocus – you can do it anytime of the year as long as the goal is part of a bigger picture.
Today, I've got a gift for you as well as a quick primer on the 6 elements for successful goal achievement and a surprise gift hidden within the primer to help you with your goals for 2015.
Get the Goal in the Box
To ensure that you are successful, you need to plan your goals and objectives properly and revisit to make tweaks as required. You may have goals coming forward from 2014 but not sure if you will succeed. Here is where my gift to you will come in handy.
This gift is a worksheet that I often use with clients to help them to work out their goals and objectives- especially when they are not sure of what they really want to do and what is stopping them. You can succeed with your goals, provided you know what you really need to achieve. (Update 7 June 2015: The worksheet has been removed but you can still get it if you request it via the contact form on this website)
Let us start with the primer on how to set effective goals.
Be smart get your goals in the box – karmic-ally-coaching
from
Vatsala Shukla
To keep you motivated, here's a small story from my own experience to give you that booster shot. If you need more help, you know where to find me and we can take this conversation off-line.
My True Booster Shot Story about getting my Goal in the Box
There is a saying in the Urdu language which translates to mean that if you really want something from the depths of your heart, then Nature goes to work to help you to fulfill your want. There is a differentiation between your whimsical and temporary desires and those that you truly know from the depths of your heart that you desire, need and want.
A decade ago, I suddenly developed a thyroid problem with sudden and escalating weight gain despite meticulously taking the prescribed medication and following the doctor's instructions. Weight loss goals were unsuccessful until I decided that the goal should be to get my thyroid function back to normal. Armed with a new long term goal, the research for goal achievement began in earnest.
Of my own volition, I gave up the medication and instead decided to "jump start" my metabolism and regain my health through an alternative lifestyle. To my surprise, the minute I set the new goal, I also became creative and the kilos started to melt without much torture or starvation

Embed Your Goal in the big picture of your Life
Goal setting is great, but to successfully achieve your goal is another story. To succeed, you must really WANT to succeed. The goal must form part of the bigger picture of your life.
There is a  connection between the heart where the desire first begins and the mind which takes the original desire as an idea and then formulates the other ideas and action plans that are required to achieve the desire, or as I dare say in coaching lingo, your goal.
Focus is the key to materialization of the want into a tangible form. To achieve this focus and a successful goal realization, start thinking with the end in mind. If you can visualize the end result, the effort to get there becomes effortless. Each little success becomes a milestone to achieving the great goal. Concentrate your thoughts each day on the completed mental picture of your want. This will enable you to synchronize the actions of your mind, body and everything that you do to materialize the completed want.
Along with focus and other thought and physical actions, it is important to remember that setbacks can happen even to the best laid plans or one may meet people or things that have the ability to weaken the resolve. The individual should not let negativity affect them and keep their mind focused on the achievement of the objective. Where one feels one's confidence or faith wavering, one must remember that God or the Divine is always with us and connect with God to carry us through the setbacks and obstacles firm in the belief that God will provide the resources of the Universe to materialize our desire.
In the early days of my crusade, there were setbacks and situations where I could not maintain my exercise regime or diet plan. Instead of feeling low, I celebrated the fact that I was able to acknowledge the lapse of discipline and used it to strengthen my resolve. No mistake was repeated twice. Six months later, I achieved my important goal and then some more.
So how will you stay focused and in control of making the magic of goal achievement happen? I'd love to read your thoughts in the comments box below.
Written By: Vatsala Shukla
Follow Me
Share with others!