This post has already been read 980 times!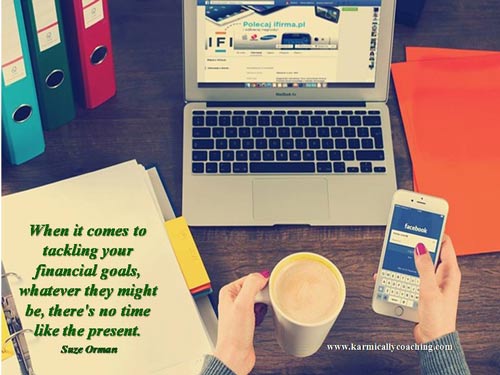 This month we celebrated Financial Literacy Month at The Karmic Ally Coaching Experience Blog and the topic for the April teleclass too was focused on 3 actions that we need to take before we start thinking of managing our money.  As a Finance professional, my intention was to give the reader and the listener enough tips, tools and strategies to help them find a solution to their pressing money issues as well as help going forward.
This is my 3rd post in the Financial Literacy Trilogy (I just HAD to use this word, you know what I mean) where I'm sharing one of the tips from my teleclass because I believe it is important to anyone who wants to make decisions about their spending that are aligned with their goals and needs.
A new conscious approach to spending
This mindset tool will hold you at your authentic self and keep those money eating impulse spending gremlins at bay and it is easy to implement. Always remember, if you are finding it difficult to implement this exercise, defer spending for a day or two and then try again
Step 1: Choose the top 2 financial goals for the year, whether they are in your personal or professional life. Don't spend too much time on this; let your intuition guide you. Choose 2 that immediately come to mind and write them down
Consider any money that you spend to be an investment.
An investment has these 3 core qualities
You expect a Return on Investment (ROI)
It is clear HOW this ROI will happen
You have a date by which you want to start seeing this ROI happen
Step 2: When you are tempted to spend money, ask yourself these 2 Money Coaching Questions:
Is this an investment or fulfilling an important need or am I just spending money?
Is this investment in alignment with my financial goals and values?
Yes to investment and Yes to goals and values means you are making an investment decision from a conscious frame of mind
Try this exercise for size. You will notice the shift in your money spending and more money savings for the things that you really need and even want!
Round up: money and finance actions!
I wanted to say 'round up the posse' but then, decided otherwise in case Google sent horse owners to me looking for tips on horses. Jokes apart, this post is a roundup of all the posts that I have written on Money and Finance and worthy of bookmarking in case you need to refer to it again.  You can click on the image or on the title of the post and a new window will open to the content.
A new conscious approach to spending (that's this post)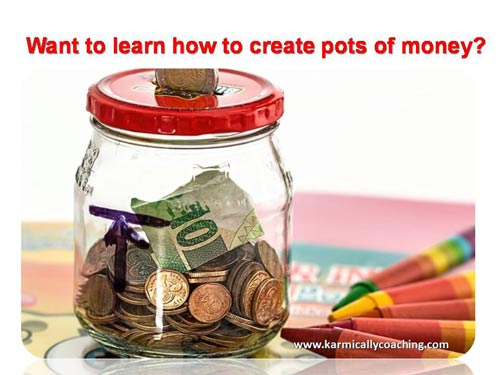 Want to know how to create pots of money? (that's where I shared how to start allocating money using a jars approach)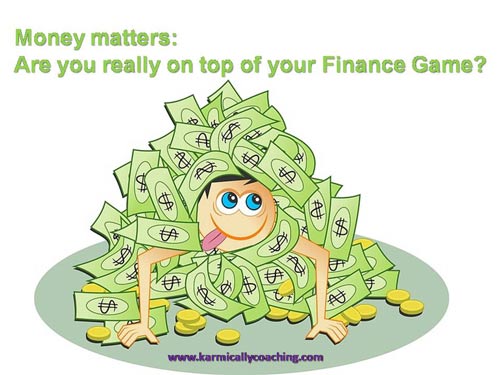 Money matters: Are you really on top of your finance game? (dare to try the self-assessment and learn if your money management practices are up to the mark?)
Top Secret: Your Little Habits create Big Savings
3 ways for steering runaway money horses back to stable -big ticket items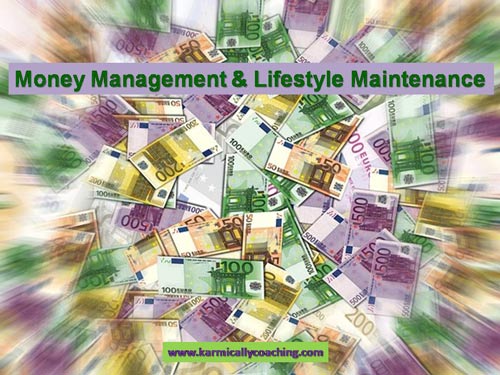 Money Management and Lifestyle Maintenance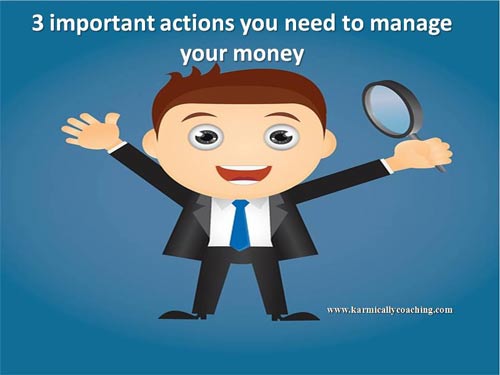 3 important actions you need to manage your money – our featured teleclass. Sign up for the replay by clicking the image above or on this link and pick up some more tips before you create a budget.
Final Words: This is just the tip of the iceberg on information and knowledge about money and finance and the posts were written with the intention of helping the reader make informed decisions and guidance to enable them to understand the areas where they do have control over their money.
Which post was your favorite? Tell me which tip was you really liked or how you benefited in the comments box below and please do share this post.
You never know who needs to read this information from within your circle.
Follow Me
Share with others!