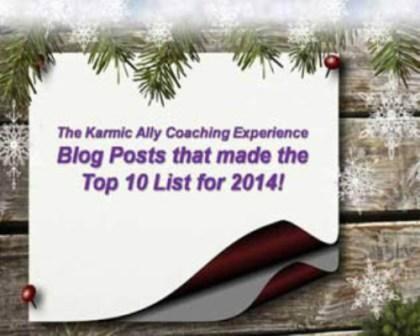 A week to Christmas and a fortnight to a New Year, many of us are slowing down and taking stock of what we achieved in 2014 and what we wish to do in 2015. If you are like me then now is the time when you are stepping back and taking a long hard look at what the year was really about.
And you know what? The results surprise me each time! For all the thoughts that I did not do enough or what I did not do, there are those wins that I had completely forgotten about. Isn't it wonderful when we rediscover our accomplishments and achievements?
We seem to focus so much on the lack and negativity that we often forget that there is abundance and reasons to stay positive. And we often have to be reminded to be grateful for what we have. There was plenty of gratitude posting challenges on Facebook this year which inspired me to post an update to the Positivity Challenge ( 5 Success Secrets to Win the Positivity Challenge)  with tips on how to succeed in acing the challenge.
So when I decided to do a top post list – the first since 2012, it did not surprise me that the hands down numero uno Karmic Ally Coaching Experience post for 2014 was the 7 Day Positivity Challenge.
So here is my list for 2014 and if you missed any of these posts, just click the link and enjoy reading!
Oh, and if you like what you read, please leave a comment in the comments box for the post and do share with others. You never know who could benefit and it may just make a difference!
#1 Do You Dare to Take the 7 Day Positivity Challenge?
Believe it or not, this is a really old post of mine which still finds readers doing a Google search!
Posts #3 to #7 reflected many of the issues that my 1 on 1 coaching clients faced. Did you have similar situations requiring solutions?
#3 10 Tips to remember if you are Cold Emailing Your CV
#4 Putting Unpaid and Volunteer Work in Your Resume
#5 Successful Birds Set Goals Differently
Love quizzes and questionnaires, then take the assessment and find out which bird and goal setting tactics are best for you in 2015.
#6 How do I ace that re-interview for my own job without freaking out?
#7 How Confident Are You About Your Work Life Balance?
#8 Want to Attract Abundance in Your Life? Raise Your Money Set Point
#9 Do you really believe in your affirmations? Pinch yourself
#10 Networking Alert: How to Connect on LinkedIn without trusting Strangers

It is my sincere wish that 2014 has worked out well for you in areas of your life and if there are bits and pieces that did not work out the way you wanted them to, remember that you still have 2015 to get them right. So start planning and working out how you will make the coming year the best ever for you.
Season's Greetings!
Written By: Vatsala Shukla
Follow Me
Share with others!