Job Hunt Toolkit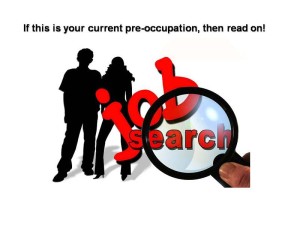 Are you a career professional who is actively seeking a new job but hitting a dead end in your search?
Is your job search ending in frustration because you don't know what you are doing wrong?
In other words, you have or think you have a strong CV, are listed on every headhunter's database, put up questions on Quora and have sent out LinkedIn connection requests to targeted professionals who you feel can help….but still……
It is frustrating and worse, not knowing what you can do to improve your job prospects can demean your self-esteem and self-confidence.
What if I could give you a few pointers to improve your job hunt in areas that you might not have considered?
To be honest with you, no Coach can guarantee that you will get a job from hiring them as a Job Hunt Coach but you can and should act on those areas where you have control to improve your job search prospects. You owe it to yourself.
Here's my offer at a no risk cost but which can actually help you because it has been created from my observations and experience in coaching my clients and a host of questions that I am often asked on open forums from professionals who are seeking help and guidance but do not want to engage a coach.
What if I could show you?
The 5 mistakes job hunters make
10 doable strategies to overcome those mistakes that you can use asap
8 places to find jobs
How to monitor your online brand
A quick exercise to start addressing 1 area that many job hunters overlook
Learn how to make sure that your online job applications don't get lost in the black hole of cyberspace
Tricky interview questions that stump even the best candidates
That's what you'll get ‐‐ and more ‐‐ in this Self-Coaching DIY package that you can access at any time, and at your own speed. It's all here ‐‐ in one place.
Imagine not having to Google or ask on Quora (and get different answers) for this information anymore!
And at a price you can afford especially if the prospects of downsizing are looming ahead of you.
What makes my job hunt toolkit offer unique
I know what I am talking about. I've been in the same boat that you are in right now in very difficult times and managed to swim to safety, when sailing the choppy seas of job hunts was daunting more than once and use the same strategy in my business now.
When people read my resume or look at my LinkedIn Profile, they only see the achievements and accomplishments of my 25+ year international corporate career with some of the biggest names in the accounting profession and globally respected companies.
They see all the wonderful things that I have done after I decided to become a coach and mentor to professionals who want dynamic careers and professionals who are stepping into the world of self-employment with optimal work life balance.
What they don't see is the times when the dark clouds gathered and I didn't know what to do. My career includes 3 redundancies. I bounced back each time, bigger, better, stronger and if I could do it, so can you.
Like I pointed out earlier, no one can guarantee you a job, but if you follow these tips and work your job search, you can help yourself succeed and perhaps even land a better job than you had dreamed off.
Here is what you will get in your toolkit:
A 30 minute recording of my coaching class which covers the 5 reasons why your job hunt is failing and what you can do about it with a work sheet to help you. ($49 value)
Tips on completing online job applications (value $47 but sold separately for $10)
How to answer 5 of the trickiest interview questions (value $47)
Video of how to do a keyword search plus the tools you need to use to spruce up your Resume. ($10 value)
Plus 2 bonus downloads from my high-end career coaching program!
– SWOT analysis chart
-Tutorial and worksheet to craft your USP template
Are you ready?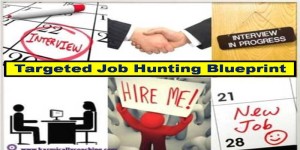 Let's get started on finding your perfect job!
Get Your $150 Value Package immediately for $ 30
After you place your order & confirm payment you will be redirected to a "thank you" page where I will request you to enter your details and follow the procedure to be taken to the location of the Job Hunt material.
In order for me to make sure that I got your email address right and also that I have your permission to send you details of the job hunt toolkit, I request that you confirm your email when you receive my confirmation request.
You will also receive a fortnightly newsletter with useful tips and guidance for self-management because my commitment to you does not end with your purchase. Be assured that I do not spam or share emails with others and you can always unsubscribe if my methods and techniques do not resonate with you (though I hope you will stay!)
India based participants need to contact me separately at vatsala(at) karmicallycoaching(dot)com
If for some reason you're not redirected, please send me an email at vatsala (at) karmicallycoaching (dot) com with details of your purchase and I'll get a link to you asap.
Since Karmic Ally Coaching is offering non-tangible irrevocable goods we do not issue refunds once the order is accomplished and access is granted to the product. As a customer you are responsible for understanding this upon purchasing any item on this site.
Please note all digital products are non-refundable once payment is processed. This digital product is yours forever. If you have any questions or concerns, ask in advance of purchase at vatsala(at)karmicallycoaching(dot)com.
Actual Testimonials from clients and business partners
Vatsala is an amazing person. It's really a good fortune to connect with her. Her blogs are so inspirational, full of motivation, helpful and it's a pleasure to read. She is kind of person who is always ready to help with goal setting and provide guidance and support with her personal insights and own experience. Her interactions show a high level of honesty and integrity. Highly recommend Vatsala if anybody seeking advice on professional front. Best wishes.
Recommended by Asha Giri (Vatsala's client) on LinkedIn
Vatsala is an excellent and a detailed oriented professional who not only possesses versatile skills and knowledge in diverse fields but ensures meticulous execution all her responsibilities. She make it a point that all her clients, customers and associates use their potential to enhance their own productivity in highly competitive environment and contributes to the wellness of one and all.
Her knowledge base is far superior as compared to her peers and can be depended upon for all areas of responsibility falling within the wide range of her in-depth experience. I wish her the very best in all her endeavors.
Recommended by Manoj Dembla (Vatsala's business partner) on LinkedIn
Follow Me
Share with others!