How to Stop Procrastinating right now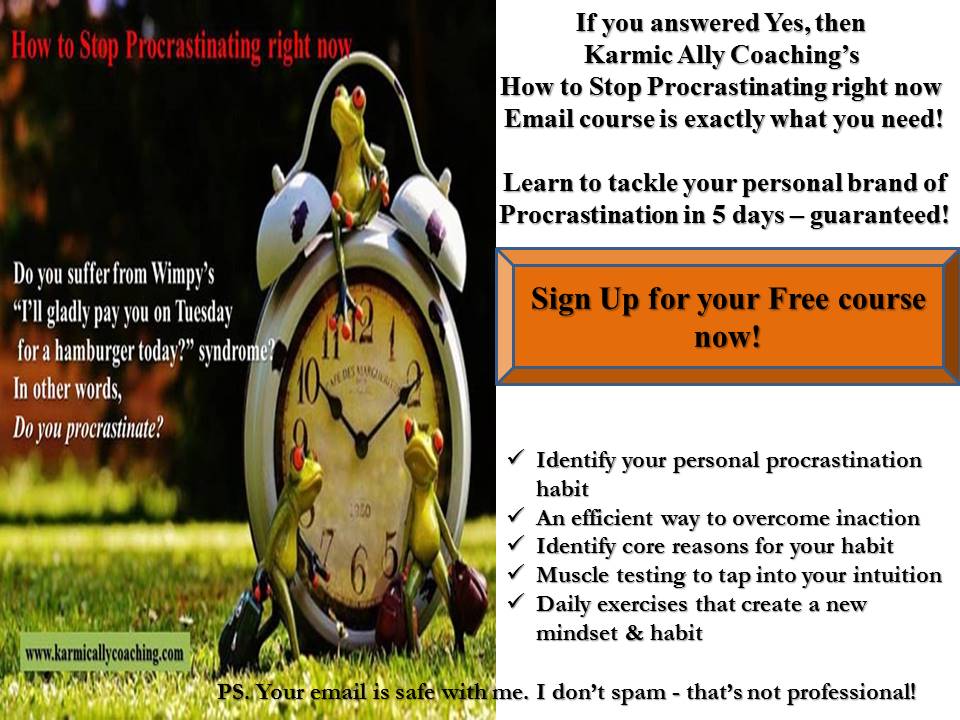 Do you suffer from Wimpy's "I'll gladly pay you on Tuesday for a hamburger today?" syndrome?
In other words,
Do you procrastinate?
Then sign up for this 5 day free email course and let's create the change your heart desires with support and accountability right now!
Here's just part of what we'll cover
The low down of why people procrastinate and

The 1 thing you can do starting right now to change your procrastination habit

I'll show you a method to do an honesty test for the reasons why you think you procrastinate and

A better philosophy to replace procrastination

Short lessons with quick actionable exercises to make sure you get the most out of this course
Remember to whitelist my email vatsala(at)karmicallycoaching(dot)com.
Follow Me
Share with others!

I adhere to the Certified Coaches Alliance Code of Ethics and Standards. A copy is available on request.