Discover how to get more clients so you can have a business instead of an expensive hobby

Yours for only $9

India based buyers can get the bundle here for INR 600 – click here to complete the transaction.
Do you ever wonder why your effort to get in front of your Ideal Client fails?
Do you know you can get more clients by using focused strategies and tactics to get in front of the right audience?
Here's the reason why you are experiencing frustration: You're efforts whether online or offline are not helping you stand out. In fact you're part of the noise!
Let me explain: There are many other businesses, coaches, consultants and trainers who are offering the same service as you.
This means the market has choices and options and it's for you to demonstrate why you are the better choice.
Moreover, nobody will invest in your services or products without knowing you, liking you and trusting you. In other words, you need to build the KLT factor.
You might think that connecting with your audience on social media or posting promotional posts will attract the right people to you. Perhaps you've gotten a client or two from previous colleagues but that was in the beginning and now you're contacts has run dry.
You really can't ignore this problem because your business, the one you've invested your heart in is becoming an expensive hobby and the future indicates you might need to get a job (Eeeks).
The big question on my client's mind is…
How can I start getting more clients?
How can I start getting inquiries from the very people for whom I set up this business and who I know I can help?
I've got a solution that I know will work because I've used many of them myself and have done my research to discover other ways to attract not just clients but the right kind of clients.
I've condensed my knowledge into my ebook Advanced Strategies Guaranteed to Help Get More Clients: 10 Effective Lead Generation Strategies.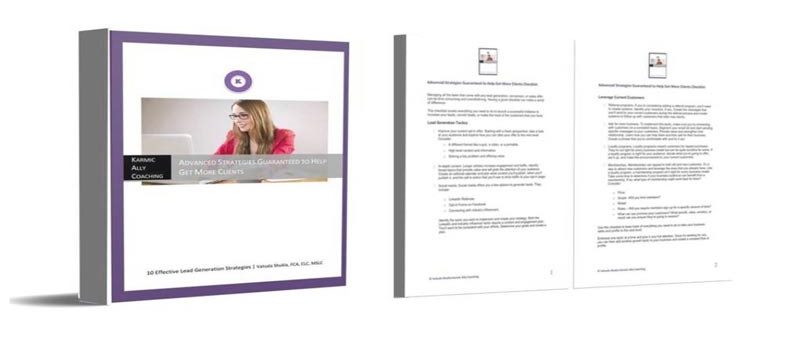 Just so that we're on the same page, when we say advanced, we don't necessarily mean more difficult.
However many of the tactics discussed do require some planning and implementation.
Some may be better suited to your business compared to others. You will know which ones to try first.
To make it easier for you to implement, I've also created a 2 page checklist to keep you on track and self-accountable.
All for the investment of $9 or INR 600.
And I've included a limited time bonus from my full-fledged course Business Systems that encourage steady growth – Guaranteed for the month of April 2019.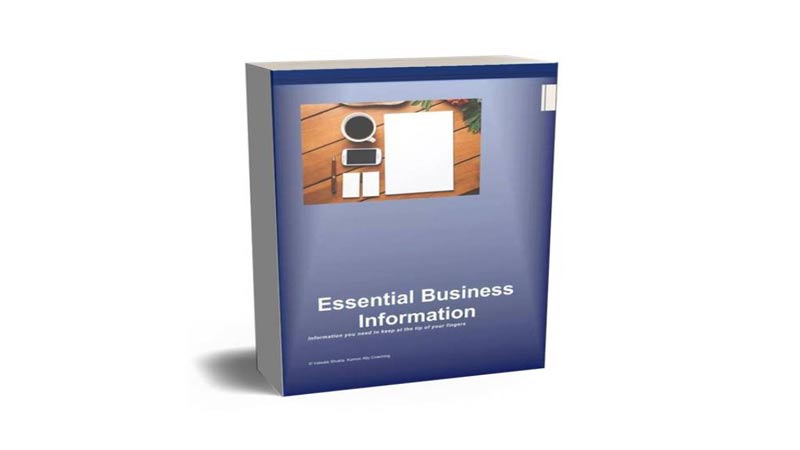 If are ready to put an end to your feast or famine of getting clients or want to start your business on the right note, then click the button below to get immediate access to Advanced Strategies Guaranteed to Help Get More Clients today.

Buy Now for INR 600!
Follow Me
Share with others!

I adhere to the Certified Coaches Alliance Code of Ethics and Standards. A copy is available on request.