Are you experiencing these clear warning signs of burnout?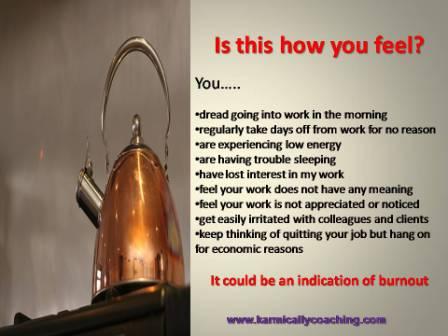 If you only identified with statements 3, 4, 6 and 9, then perhaps it is stress which can be managed.
If you identified with at least 8 of these statements, then you might be suffering from burnout and need a different course of action.
I invite you to take The Karmic Ally Coaching Burnout Self Test and…….
Find out if you are stressed out or burned out

What your next burnout management strategy action steps should be to lower your score

Learn 5 actions you can take today as part of your mind management to avoid burnout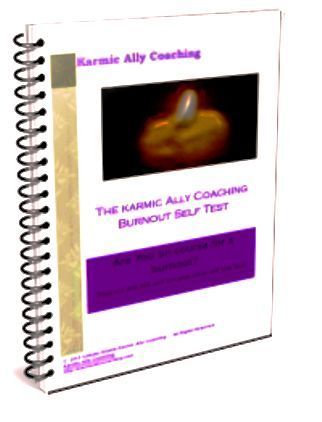 PS. When you sign up for your Burnout Self Test, you will also receive a fortnightly newsletter with useful tips and guidance for self-management. Be assured that I do not spam or share emails with others and you can always unsubscribe if my methods and techniques do not resonate with you (though I hope you will stay!)
Follow Me
Share with others!

I adhere to the Certified Coaches Alliance Code of Ethics and Standards. A copy is available on request.