This post has already been read 4075 times!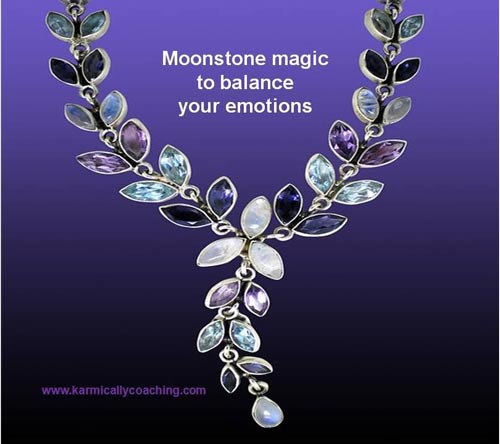 There are lots of articles in media about using stones and crystals for healing but gemstones, both precious and semi-precious can also be used in crystal healing.
Here is a way to combine some of the views of Indian Vedic gemology with crystals -even while bathing.
Instead of carrying the crystal or stone in your pocket, you can wear it as jewelry making it easier, attractive and more importantly convenient to get the full benefit of the crystal. This jewelry can take the form of rings, pendants, bracelets, rings and earrings.
One can use faceted gemstone jewelry too, especially if it is set in gold, silver or copper as these metals are good conductors of energy.
Indian Vedic Astrology- a different perspective
Indian Vedic Astrology takes a slightly different view of gemology where there are rules based on the astrological sign, the cleansing ritual, date and time of initial adornment and is strict about the combination of gems that can be used. For example, one cannot wear Emeralds and Yellow Sapphire at the same time.
This is because jewelry pieces containing multiple kinds of stones generally do not work for healing as their different energies usually cancel each other out, and so most jewelry suitable for healing contains only one kind of stone.
Jewelry pieces with multiple stones can be used for healing as long as the stones are all the same kind, for example: a pendant with several red garnets or a bracelet of amber.
At the same time there are combinations that can work as they harmonize with each other. For example, if you are wearing a Yellow Sapphire, you can wear Pearl or Orange Coral on your person.
There are rules about the setting of the gems and which metal is to be used and the minimum carat gem required to achieve the desired results or healing.
The gem is required to touch the body and the base of the jewelry should be hollow to enable the light to permeate the qualities of the gem to your body and enter your aura.
If you are going to use gemstones for healing, then it makes sense to research it well before application but there is 1 application that works well both with crystals and gems.
The only precaution is to check if water can be used to cleanse the crystal otherwise the technique that I am going to share will ruin your crystal or gem.
I've covered the topic of crystals and gemstones under Vedic gemology in my post The Magic of Crystals
How to take a gemstone bath with the right gem
Indian Vedic gemology talks about taking a gemstone bath which means that you wear the crystal or gem while bathing to allow its benefits to permeate through your body and aura.
There is no great ritual to be performed, just an ordinary bath or shower!
This technique can be applied for all gems and crystals that are not water soluble. For example, if you are wearing coral, then better not to use this technique as the shine of the coral will be affected.
If you are not keen to wear your diamond or emerald necklace in the bath, here are some suggestions that work well. The important part is to have that crystal or gem on your person.
Since water is good for balancing the Sacral Chakra, you can use the following crystals during your water meditation described in my ebook on Stress Management with Chakra Balancing Exercises .
Alleviate stress, worry, and anxiety by wearing aventurine, black tourmaline, black onyx, lapis, sodalite, chrysocolla, rose quartz, citrine, or snowflake obsidian.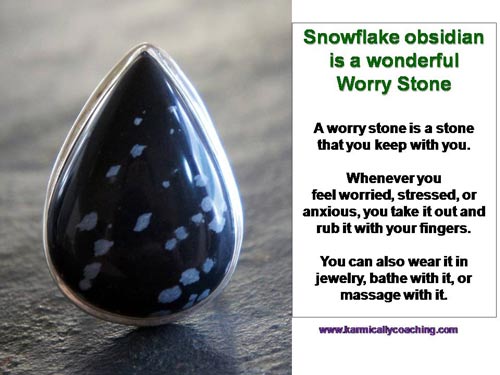 If you need to balance your emotions, wear Moonstone, chrysocolla, aventurine, rose quartz, and blue lace agate.
Wear aquamarine, aventurine, moonstone or rose quartz for calming your nerves.
I personally love the snowflake obsidian and wear it on my person in the form of a bracelet whenever I have a deadline project to ensure that I stay stress free and take it with me for a shower too.
Does it work? It does for me and a big part of the working is having faith that the gentle crystal or gemstone will support you if you ask it to with respect.
Do you practice gemology or use crystals for booster support? Ever tried using it for a crystal/gemstone bath? Do share your experiences in the comments box below. I'd love to read about it.
PS. The gemstones that I mentioned in this post also work for stress management and chakra balancing.  I invite you to check another resource that I have created which my Stress Management clients have found useful as part of their coaching.
The ebook and a complimentary Chakra Chart are available for $17.

Follow Me
Share with others!