This post has already been read 501 times!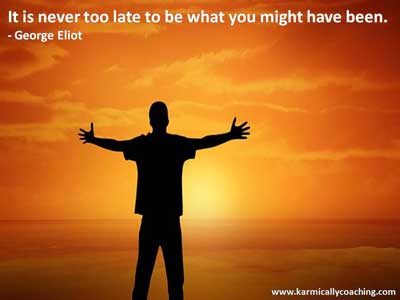 There is merit in George Elliot's quote and one can really achieve more in one's life, whether on the personal or professional front provided we believe in ourselves and our potential.
Sadly, that's not what I see around me. I see professionals who have taken 1 career track and have reached a stage where their present vocation doesn't give them satisfaction but when I ask them to explore new possibilities, they resist it thinking it is too late.
The truth is, it's never late provided you have a well thought out plan supported by strategy and tactics that will bring you closer to your heart's desire.
Denying yourself the opportunity to achieve your true potential because your Inner Critic or others say you cannot, is the greatest disservice you can do to yourself and your Soul.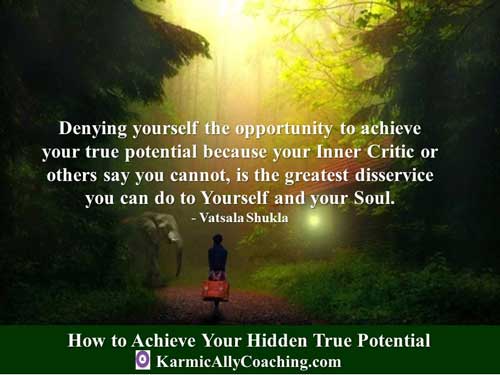 We often don't realize our true potential and think that if we are good at one thing, then we cannot be good in another. We specialize and look down on the generalist not realizing that perhaps the latter is far happier because he is in touch with his true God given capabilities.
When we try to break out of the mould, there are enough naysayers who will try to hold us back and stop us from becoming what we can be. Not because they don't believe in us but rather because if we step outside of the herd, it will disturb the status quo and their own excuse for not changing will become redundant.
In my post Awaken the Sleeping Lion within You, I share an Indian folk tale and go deeper into the herd mentality that keeps us as part of a group at the expense of our individuality and personality.
Society can condition an individual's intellect and lead them to believe that they have limited strength to achieve his purpose. The individual's sense of personal existence is a conditioned belief of society's lack of awareness of the true Self-Being. This conditioning breaks the link of the individual with his Higher Self and the person believes that they are the Doer and alone in this life.
In order to break free from these often self-imposed restrictions, it is important to realize that there is a Power and Presence of God often referred to as the Source of Power, a Life Energy within each of us, which if we allow it, can guide us to do all manner of good in our life.
In essence, remove the error of your conditioned belief of own sense of personal existence and use your mind and body to serve as a vehicle and channel of your Higher Self and reach out to become what you can be.
Want to get your Life back on track but need more focus? I have an easy solution.

Click the link to learn more Life Focus in 7 Days self-coaching workbook.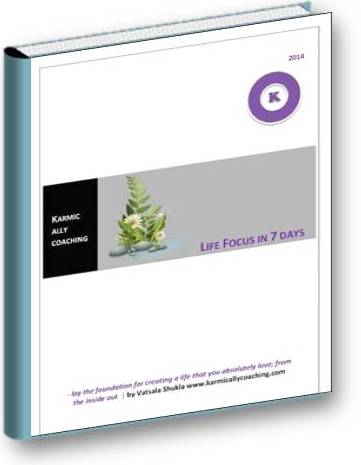 Follow Me
Share with others!