5 Mistakes Professionals Make on LinkedIn

Are your efforts on LinkedIn to connect with professionals or potential business partners sounding more like crickets?
Do you understand the dynamics and purpose of this professional networking platform?
Are you showcasing yourself as a genuinely good connection?
In this short guide, I'm sharing 5 key mistakes and potential areas where you need to be careful. If you're making any of these mistakes, you'll find doable tips to course correct. Get your personal copy right now!


PS.  I request that you confirm your email when you receive my confirmation request and also whitelist my email vatsala(at)karmicallycoaching(dot)com.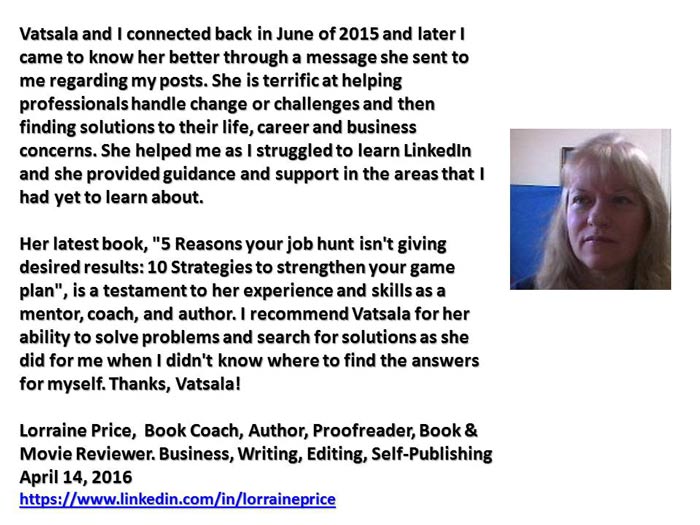 Follow Me
Share with others!

I adhere to the Certified Coaches Alliance Code of Ethics and Standards. A copy is available on request.